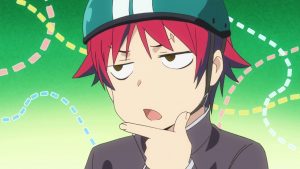 I wouldn't correct you if you were to suggest that this season's anime schedule (or at least the little corner of space in it that I occupy) is pretty sequel-heavy.  Kekkai Sensen, Hoozuki no Reitetsu, and Osomatsu-san are important shows for this season to be a good one – and that's just for starters.  And of course we have another season of Shokugeki no Souma, which is a show that's kind of easy to take for granted – both in terms of anticipation and when it's actually airing.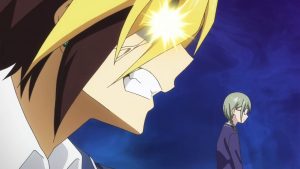 Food Wars is a bit of a tweener series in many respects.  The manga is certainly popular, though it's more at the top of the second tier for Weekly Shounen Jump than one of the heavyweights in that respect.  It has some overtly otaku-friendly elements, but it seems to land its punches largely with an audience slightly outside that core disc and tchotchke-buying group.  It was at the vanguard of the "alternative sports" wave in shounen manga, but has seen a few copycats gain larger crossover appeal.  Yet it remains an important series both in Japan and abroad, as witness it getting its third season of anime (and two cours at that, like the first) this year.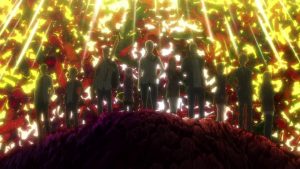 Souma is a tweener for me, too – I like it but don't love it, and I liked the second season a bit less than the first.  That may have been a function of pacing, as the single-cour second season was a lot less focused on humor and character growth than on flashy shokugeki battles.  I'm hopeful that returning to the two-cour format means we'll get something more like the first season, though we seem to be jumping straight into the action.  Souma-kun is still focused on getting into the Elite 10, which seems focused on not giving him the time of day until he proves himself a hell of a lot more than he has.  Only one member, the Szechuan specialist Kuga-sempai, offers even the tiniest hint that he'd accept a challenge – but not until Souma beats him at something.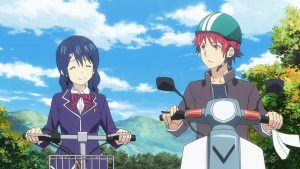 You know my feelings on Kaji Yuuki by now, and he's pretty much doing his usual schtick here.  But I do love Szechuan food with a passion (one of the things I miss most about the Bay Area is China Village restaurant in Albany), so a focus on that cuisine holds considerable appeal for me.  The season jumps right into the first big event, the academy's Tsuki Matsuri (Moon Festival) where Toutsuki students (including the Elite 10) can set up booths to peddle their wares (to the tune of 1000 servings a day for the most popular of them).  Souma is intimidated by nothing, so of course this is a perfect opportunity to earn his shokugeki from Kuga, who plans to attack the event with his circle's signature Mapo Dofu.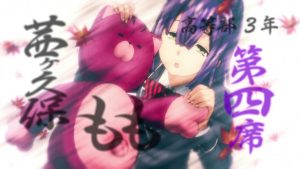 If I'm honest I'm not that enthusiastic about jumping right into another battle royale right out of the gate, but at least the battlefield is an interesting one.  I do look forward to seeing Souma learn about the nuances of Szechuan cuisine, and believe me there are a ton of them – it's so much more than simply an explosion of heat.  One good thing about Shokugeki no Souma is that it tends to treat the food side of its narrative quite seriously (one of the co-authors is a chef after all) so I expect it to do just that when it comes to Mapo Dofu.  It'll be interesting to see what Souma decides to prepare – there are a plethora of options within the Szechuan umbrella he could choose, and I find myself hoping to doesn't choose to take on Kuga with the exact same dish.