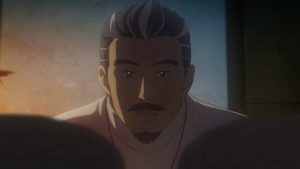 I won't lie, I went into Black Clover with pretty low expectations.  I don't know that much about the manga, but I can't recall an instance where someone talked about it without mentioning how derivative and formulaic it is.  That's not necessarily all bad, and while it's hard to find anyone who loves Black Clover, there do at least seem to be a fair number of readers who consider it competent at executing a template very familiar to shounen (especially Shounen Jump) fans.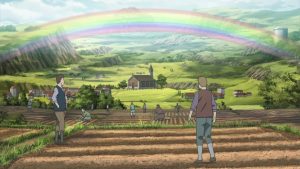 I guess it's fitting, then, that the experience of watching the premiere was so… predictable.  This was a pretty competent episode, but I found almost nothing genuinely interesting in it.  Indeed, most of the talk around the first ep seems to surround newcomer seiyuu Kajiwara Gakuto's performance as protagonist Asta – specifically, the virtually non-stop yelling he does from the start of the episode to the end.  I'm leery of criticism of newcomer seiyuu because it often boils down to anime fans rejecting something that's unfamiliar or different, but in this case I have to admit – it's an awful lot of yelling.  I have no idea how much of that is the character as written and how much the actor, but it gets grating pretty early on.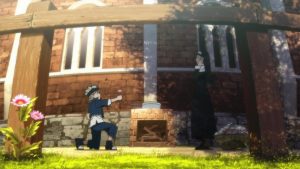 In sum – Black Clover is not for me.  Even if it weren't for the yelling, it's hard to embrace a series that so brazenly copies the boilerplate series of a genre without seeming to bring any kind of a fresh or interesting twist to it.  Something like World Trigger, generic as it could sometimes be and always less than spectacular, at least had a quirky narrative style that made it mildly distinctive.  I get nothing like that from Black Clover, so for me it's going to be a pass.