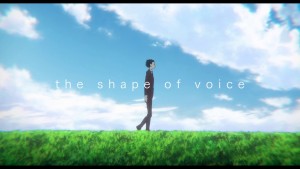 So, Koe no Katachi…  Where to begin with this one?  I have a lot of history with this story – it's a manga I frequently loved and occasionally wanted to chuck into the river (but mostly loved).  So I go into the movie with some very well-defined views about it, and how it should be translated to anime.  I also have a long-standing mixed relationship with Kyoto Animation, to the point where I wasn't thrilled when I heard it was they who would be adapting Koe no Katachi.  It wasn't abject despair as with Shaft and Sangatsu no Lion (for the record, while I love both I think this is the better manga) – more like an uneasy apprehension that the essence of the manga wouldn't survive the translation.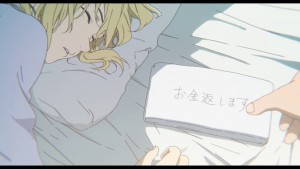 Why is that?  Well, Kyoto Animation and Shaft are alike in one very significant way – the tendency is for the imprint of the studio to take precedence over the material itself.  Now, that imprint is a vastly superior product in the case of KyoAni as compared to Shaft (in terms of production and storytelling), but the problem is the same.  KyoAni tends to adapt obscure material that they own outright, and while the main reason for this is financial (no annoying outside companies to split profits with) it also plays into their formula because these works don't tend to have strong, familiar personalities to being with. And when you're the Medical Mechanica of anime production, that just makes your job easier.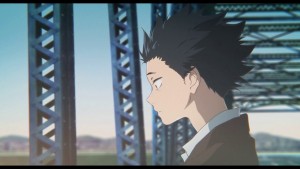 Thus, my apprehension – because Koe no Katachi is a story with a very strong sense of identity all its own.  Mangaka Ooima Yoshitoki was only 24 when it began serialization and it's one of those manga where the youthfulness of the writer shows through in a good way.  It's a bit rough and awkward narratively at times and the art isn't to everyone's taste, but it comes from a place of deeply felt emotion and you'd never mistake it for anything else.  I didn't want to see that lost when it became an anime, and I'm happy to say it wasn't.  Koe no Katachi is still recognizably itself – there are KyoAni visual flourishes throughout, but the characters look like themselves.  And the essence of the story remains very much true to itself.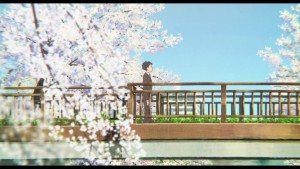 The biggest problem I have with this movie, in fact, is not anything specific Kyoto Animation did to it (happily they mostly left the homogenizer unplugged), but that they chose to adapt it as a movie in the first place. I'm very much of the opinion that this should have been a series – at 7 volumes and 64 chapters, it would have made a one-cour anime with relatively minimal alteration.  The result of the decision to make it a film is that it somehow feels too long and too short at the same time.  This is such an emotionally heavy story that at 130 minutes I find it quite exhausting – yet it palpably only skims the surface of the story it's telling.  Or so it seems to me, anyway – I can't speak to how it plays to someone who's never read the manga.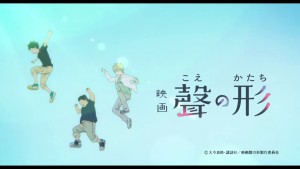 I wish I had a dollar for every time I heard someone say they were fine with this, because there were so many "unnecessary" or "unimportant" subplots in the manga – I could buy a nice bottle of whiskey.  As is usually (though not always) the case when this happens, I wholly disagree – I think those unnecessary threads are what make Koe no Katachi a complete and compelling narrative.  There are a lot of characters in the movie who seem totally a cipher to me – people like Mashiba and Sahara and Shimada.  In the manga you come to understand these kids and why they are who they are, but all of that is lost in the movie because there just isn't time for them to be anything but plot devices.  Even major characters like Yuzuru and Nagatsuka have the meat of their character arcs cut, and for me that's a real shame.  Yes, Shouya and Shouko are the heart of Koe no Katachi and its most important characters, but this story is bigger than just the two of them (and better for it).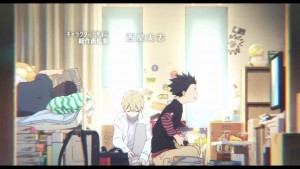 That is what it is, I suppose – and Koe no Katachi the film does a very fine job of telling the story of Ishida Shouya and Nishimiya Shouko.  In Miyu Irino you have pretty much the only actor I could ever imagine playing Shouya, and it's a given he'll be superb.  As for Hayami Saori as Shouko, that was always going to be a tough assignment – there were many who felt the appropriate thing would have been to have a deaf actress play her.  I think Hayami does well for the most part.  And in the other critical role of Yuzuru, Yuuki Aoi is marvelous as usual – and she has to communicate the vast emotional palette of this complex little girl without the aid of most of Yuzuru's backstory.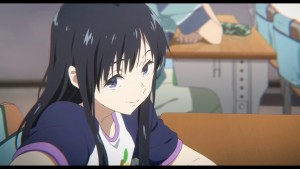 I like a lot of the choices director Yamada Naoko (who does much better with movies than series, it seems) made here, starting with the decision to use The Who's "My Generation" to introduce Shouya as a 12 year-old (played by Matsuoka Mayu) and his posse.  One of the most gut-wrenching elements of Koe no Katachi is the transformation of Shouya from a carefree, happy idiot of a boy to a tortured, self-loathing adolescent who's prepared to take his own life – it was vital that the movie not screw that up, and it didn't.  Bullying is very much at the heart of this story, and it communicates how easily things can go from bad to worse quickly with kids this age (and having an idiot for a teacher doesn't help).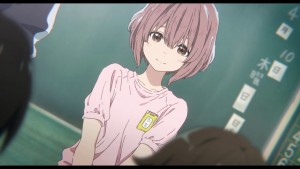 For me at least, Koe no Katachi is a series that prompts one to ask a lot of questions for which there aren't easy answers – I always got the sense that even the mangaka was somewhat confused about them herself, and exploring them through her writing.  One of the things I really admire about it is that there are characters in it that I genuinely disliked (such as Shouko's mother and Ueno Naoka) and I never felt as if Ooima-sensei was judging me for feeling that way.  The fact is that the world is full of people who act selfishly and hurt other people, sometimes by accident and sometimes on purpose.  Not everyone has to be redeemed, and not everyone has to be forgiven.  I would have liked the series even better if Ooima has stuck to her guns even more on that front, but she's still pretty unforgiving.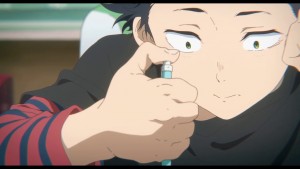 That's what's really interesting about this series for me.  While there are certainly positive messages about loving yourself and forgiveness, equally important is the idea that it's okay to blame other people when thing actually are their fault.  Many of the problems of Shouko and Shouya, it always struck me, came about as a result of them internalizing their pain too much – just be honest and don't take responsibility for everything.  As much as I dislike Ueno, she at least says what she thinks – the problem is, she's usually wrong in what she thinks.  By blaming themselves for the sins of others, Shouya and Shouko end up in a downward spiral of self-inflicted suffering.  I'm not saying Shouya didn't make bad decisions as a 6th-grader that started the story down its dark path, but at some point you have to accept that children make mistakes and get past it.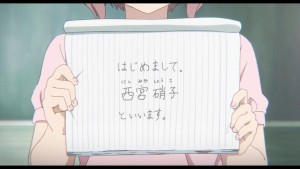 I'm disappointed that Koe no Katachi didn't get a more comprehensive adaptation, because movie-only viewers will never experience the cast and the story in their fully realized form.  But there's always the manga, which I heartily encourage everyone to read, and as a film Koe no Katachi stands up very well on its own merits.  It's one of the better anime treatments of bullying, social anxiety and depression we've seen in many a year – it doesn't paint adolescence in rose-colored nostalgia glasses by any means.  It's a dark ride that most of us don't get through unscathed, and for some who don't find a helping hand and power to forgive themselves for their own failings, one that ends in tragedy.  I'm glad we have stories like Koe no Katachi that stare into that darkness without looking away, offering a message of hope without pretending that hope is all it takes.