I should probably duck when saying this, but I didn't think that was all that bad.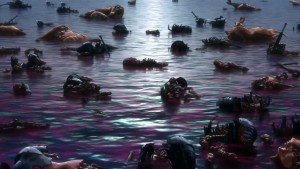 It's probably impossible to ever separate the reaction to Berserk 2016 from the filter of manga readers' preconceptions.  This is one of the most omnipresent franchises in animanga fandom – TV series, movies – and it's the #1 ranked manga of all time on MAL.  As someone who has very little exposure to the story in either its original form or subsequent iterations, I'm something of a unicorn.  But in a sense, I think that makes me a better target audience.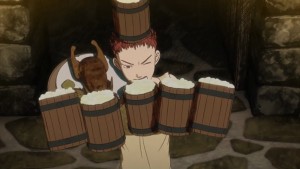 The problem for Berserk, I suspect, is that there aren't enough of us out there.  And I don't begrudge the manga readers their angst, as I'm sure they found a lot to dislike here.  The CGI was brutal, for starters.  Was it worse than the first season of Kingdom?  Well, that is an incredibly low bar, but probably not.  But terrible it was, and the story played as somewhat disjointed for someone who hasn't read the manga or seen the prior series.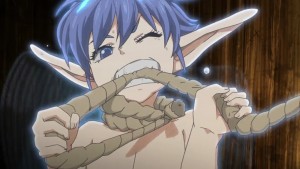 Still, I did kind of enjoy it.  I felt like I got a sense of why Guts is such a beloved protagonist, and for why he's such a tortured soul.  I thought the world-building was decent.  The violence seemed a bit for its own sake at times, though that may in part be a context issue too, but in creating a setting that's brutal and randomly deadly I thought the premiere did quite a good job.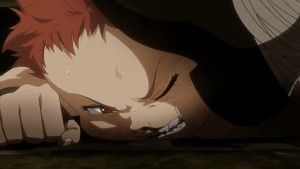 Is Berserk a show I'll blog?  I don't know, but I kind of doubt it.  Part of my modestly positive reaction was probably due to the ridiculously low expectations I brought in based on the reviews from manga readers and fans of the 1997 series.  But I had pretty modest expectations after the first few episodes of Kingdom (in fact I did stop blogging it for a long while) and eventually the story proved so strong that it sucked me in despite the show's very real problems.  I don't know if Berserk can do the same, especially given that it's not going to have nearly as long to work with for starters.  But I'll stick around for a while and try to keep an open mind – a privilege open to a select few of us when it comes to this series.