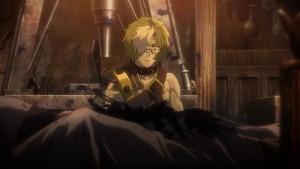 Koutetsujou no Kabaneri is definitely a classic bubble series, at least in a season with this many candidates.  There's so much to like here, but an awful lot of real headdesk stuff too.  I guess it's not surprising that it's so reminiscent of Attack on Titan in so many ways.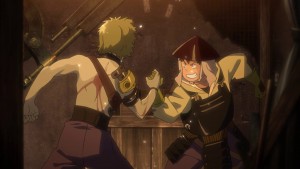 The funny thing, though, is that Kabaneri is really more of a classic zombie apocalypse story than Attack on Titan. In fact, I recall reading a zombie novel a few years ago (though not for the life of me the title) which involved a very similar train motif to this series.  All that is fine – the zombie thing is so played at this point that I don't think it's fair to ask for anything really original to come out of it.  As long the execution is good that's enough, and it is pretty good with Kabaneri – the animation is beautiful and the pacing is relentless.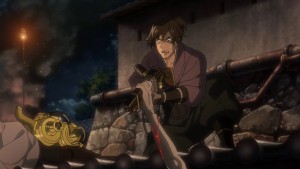 One issue here is largely the same as it was with Shingeki no Kyoujin, which is that the characters are so over-the-top and the dialogue so corny that it kind of takes you out of the moment.  Then there's also Mumei, and to be honest she's a big problem.  To see a character so blatantly be used as an otaku pandering device is just depressing more than anything.  It's hard to respect a story that's so transparently crass and calculated.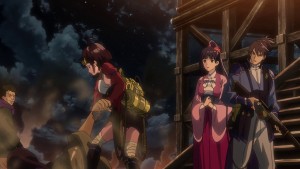 As for Ikoma, I think the jury is still out here.  I see him described as a cross between Erin and Armin but honestly, he comes off as more of a general hothead shounen lead than anything.  If there's hope here it lies in the premise itself as a vehicle to deliver adrenaline-fueled entertainment, and on that score Koutetsujou no Kabaneri is faring better.  It's a fun watch – so far no more than that, but maybe that's enough.