Come on – there's just no way that was 22 minutes, is there?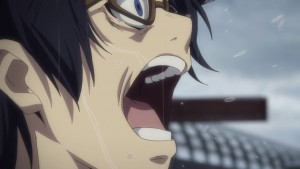 Boku Dake ga Inai Machi is one of those series that's so good a part of me hates watching it – because as long as I don't start watching an episode, I'm not bringing the end of that episode any closer.  People sometimes complain about the hype train attached to this series (with a show generating as much acclaim as Erased a backlash is inevitable), but for me it comes down to this – three out of seven episodes aired so far would for sure rank among my top 50 anime episodes ever, and maybe much higher (and the rest were no worse than excellent in their own right).  As far as I'm concerned, the hype is entirely appropriate.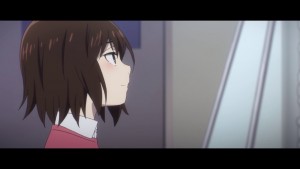 As always I'm left to talk about the little things – the seasoning rather than the steak – because of reasons.  Fortunately it's the little things that turn Boku Dake from a great series into a magnificent one, and there are always plenty of them to talk about.  Some of these I picked up on while reading the manga, and some not until the series became an anime.  Erased is so dependent on telling us things without saying them outright that I suppose that makes a lot of sense.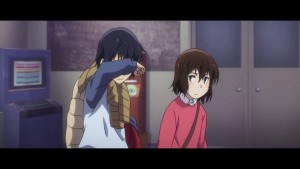 Is there a certain deeper emotional resonance in the scenes with the child Satoru as opposed to the adult?  Yes, I think there is – though I don't think these episodes are objectively "better".  The stuff in the adult Satoru's timeline is every bit as subtle and penetrating, but there's just something to seeing these events play out with kids that's more viscerally impactful.  I'm hard-pressed to think of a series that so adroitly captures the world of the child through their eyes.  It also doesn't hurt that it's these chapters that feature Kayo, who's so heartbreakingly vulnerable yet strong on her own terms, and her impossibly moving relationship with Satoru.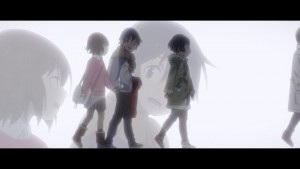 Two elements really hit me hard this week,  One is – once again – the dynamic between Satoru and Sachiko.  So much seems to have changed in their relationship in seventeen years, but the more we learn the more we realize how little has changed.   Sachiko is barely present in this ep but she makes a huge impact as always – I love the way we see how nothing gets by her when it concerns her son, and how much this unnerves him.  Satoru has never been able to put anything over on Sachiko, be he a fifth-grader or a struggling mangaka.  At the beginning of the series all he remembers is how much this annoys him, but the Revivals bring back to him its true meaning – just why his mother is so in tune with his thoughts and actions.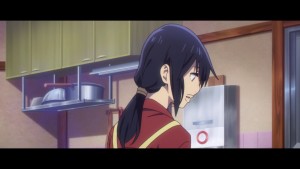 The other impression that's really strong this week is how beautifully Boku Dake ga Inai Machi brings home the frustrations of being a child.  Kenya is the catalyst for this – an exceedingly smart and gutsy little boy, but a little boy nonetheless.  He sees what's going on with Kayo but feels powerless to do anything about it, because no matter how smart or gutsy a fifth-grader is, how can he make the jump from understanding what he's seeing to actually confronting adults in the way he would need to?  It's because of Satoru's life experience that he's able to act, and Kenya is too keenly observant not to have picked up on the anomaly.  He's a bit jealous of what Satoru has become, but even more curious about it – and he admires it, too.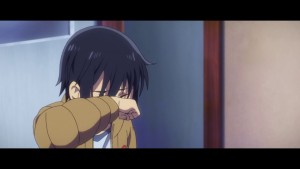 Every moment we see Satoru and Kayo together – every sidelong glance, every "Are you stupid?", every clasping of gloved hands – is a kick to the solar plexus.  These are two children who are each "old souls", though for entirely different reasons, yet remarkably (all the more so in Satoru's case) they retain an essence of innocence to them.  The lengths to which Satoru is willing to go (thank goodness for Kenya's cooler head) to try and change things for Kayo are truly staggering, but so is her gratitude that another person (and indeed, six other people – but especially Satoru) could care so much for her.  How can so many conflicting emotions be brought to bear just by the simple act of showing two people spending time together?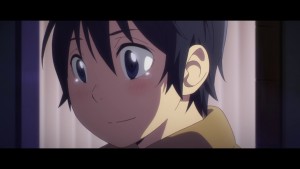 There's a hell of a lot else going on here too, most of which I'll regretfully leave alone.  I do want to note how wonderful it is that Satoru, for all his focus on saving Kayo, hasn't forgotten his friend Yuuki – who's also of course a victim in all this.  And how pleased I was that Ito and Kishimoto nailed all the bits involving the abandoned school bus – nailed the scenes which embodied both extremes of the emotional spectrum.  These are outsized moments in Boku Dake, critically important, and as it has from the start the anime has understood where those moments are and brought out it's A+ game for them.  My only complaint is that each episode brings us a week closer to the end, but not even a series a great as this one can do anything to stop that.