Let the games (finally) begin.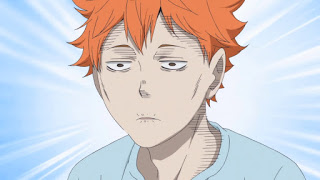 Sorry, Haikyuu – I've never been more pressed for time as a blogger. Season preview post is late, year-end-posts beginning, season finales everywhere, and traveling to boot. I'm going to basically blow you off this week but don't take it personally – you're not ending and you speak for yourself pretty well, so my limited resources just don't extend far enough to do you justice this time.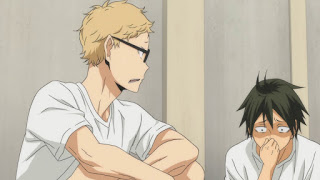 In short – good episode, as usual. At long last, we're finally getting meaningful game action – I'm not sure I've ever seen a sports anime go an entire cour without an official competition. The first round of prelims for Karasuno is basically a zaku – they get a backstory but it's pretty perfunctory. Next up is a team whose main feature seems to be one really tall kid (202 cm) which is giving us a chance to see Shouyou stress over his height more than at any time this season, But this isn't the sort of team that eliminates the protagonists when there are so many fated challengers out there.
Final thought – I hope we get some sort of meaningful contribution by Suga soon. At this point I'm starting to think his face should be on a milk carton.