Noragami knows what it wants out of an OVA, and always delivers it.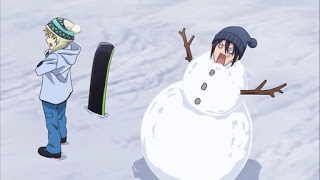 As with the first season, "Aragoto" brings with it two OADs. And as with the first season, they're both canon material (more or less – this one is from the spinoff manga Noragami Shuuishii – "Stray Stories") with a serious focus on the non-serious. Given that this series is quite good at comedy and has generally used it less as it's progressed, it's certainly not a bad thing to see its lighter side get the chance to shine.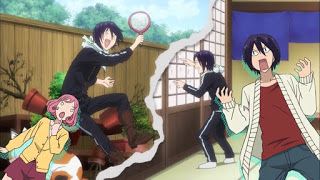 Generally speaking, Noragami in humor mode means Yato in butt-monkey mode, and that's very much the case here. The setting is a ski trip which just so happens to have not just Hiyori and her parents (and Yato, who's dragged Yukine along in pursuit) but also most of the major divine cast from the series. That gives Yato a chance to make a general ass of himself – flipping Kazuma's underwear inside out in the changing room, giving Yukine the worst snowboard lessons ever, peeking into the ladies' bath – and get pummelled a lot.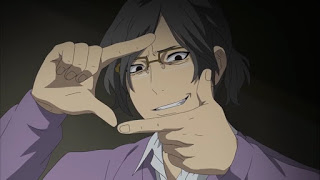 Adding to the mix this time is the presence of a hack writer who intends to execute a string of murders, get lots of press, go to prison and write about the experience for realism's sake. Unfortunately for him he chooses Yato as his first victim, which does lead to some rather funny moments, but on the whole I didn't find this plotline especially amusing. The interactions among the regular cast were much better, and in general this OAD is a pleasant break from the seriousness of the second season even if it never approaches brilliance.