Still some room on that bubble.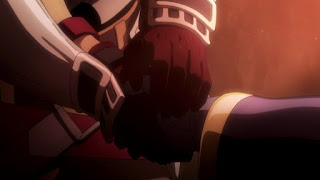 A brief post here, because I found this episode of Overlord to be kind of boring. It felt like by far the most generic MMORPG-Anime ep yet, an action episode in a series with mediocre animation and a clear-cut good vs. evil faceoff in a series where ambiguity is a strength. There was some exposition here, certainly, but I didn't find it tickled my curiosity the way that of the first three eps did.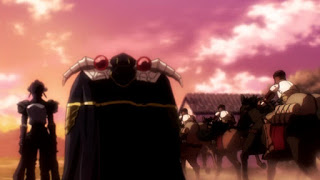 In the first place, as long as Momonga-Ains is as omnipotent as he is, any fight he's involved in is going to be of limited interest. And the faceoff between Gazeff and the Slane Theocracy may be important in establishing the parameters of the setting, but it wasn't nearly as involving as seeing Momonga save the village. Momonga remains as he was – a guy who can basically do what he wants in this world, no matter the opponent. If he wants to play the good guy, he can – for as long as it suits him to do so.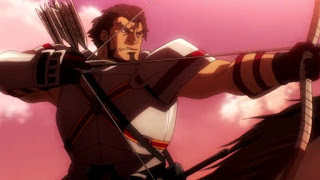 As for the future, it appears Ains (that's what he wants his NPC family to call him now) has decided on a strategy of making as much noise as possible, hoping somebody he knows will notice and contact him so he can find out what's going on. I'm hoping something like that happens soon, or we get back to the more interesting character interaction (and introspection) we saw in earlier episodes. Depending on if and when that happens, this show could still go either way for me.