Delayed a week, was God Eater worth the buildup?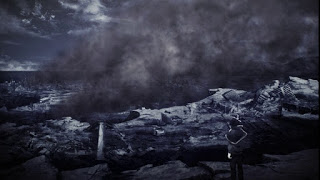 God Eater was a series where the peripherals interested me more than the story itself. Frankly, it sounded pretty much like a generic game adaptation – dystopian future (2071) with mysterious monsters wiping out humanity, new technology that lets teens act as the savior of the species. But it's ufotable, which is always interesting when they're branching out from the Fate universe, so it was a series that merited a check-in for sure.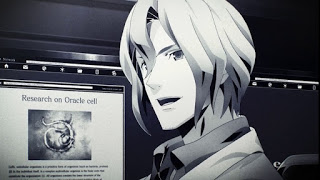 Some parts of this premiere met expectations and some defied them, but not in the way I might have hoped. The story was every bit as tired as I feared it might be, but the visuals were rather less impressive than I'd hoped. I'm not sure exactly what ufotable was going for here, but I assume it's some kind of CGI cel shading that's designed to be a sort of visual hybrid. For my money it doesn't really work – it makes the end result look something like a bustier Kingdom Hearts.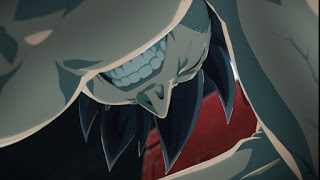 I acknowledge fully that I'm not the intended audience for this sort of show, but that said, I can't say it did a whole lot for me. The character interactions were stiff and there was nothing in the premise that seemed in any way fresh. In fact the most interesting element of the show for me is that it was the first Daisuki stream I've watched, and that's not exactly a ringing endorsement of the content. There's nothing really wrong or offensive with God Eater, it's just not for me.