The wayback machine is in overdrive.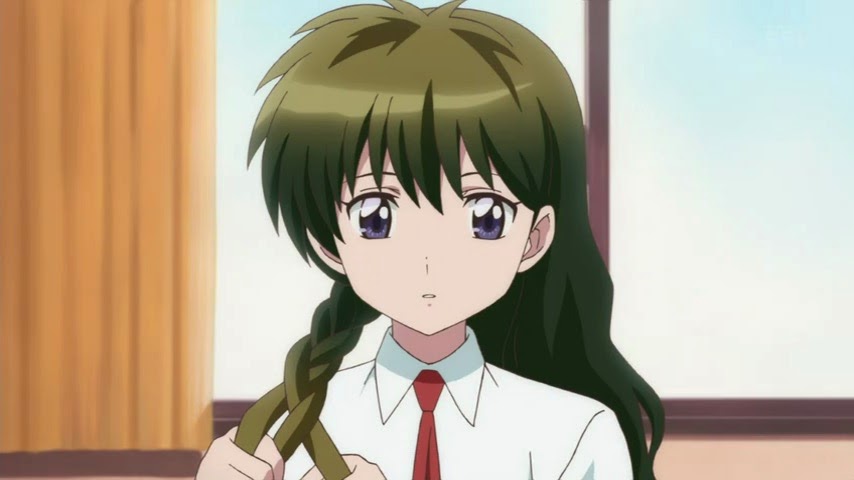 If one wasn't sure of the date, there sure are a lot of series this season that could fool you. It's more obvious with some shows than others, but whether it be Gainax nostalgia, epic fantasy or subtler stuff like vaguely shounen-ai undertones, this season is full of series that recall earlier times in anime. And that's certainly nowhere more clear than in Kyoukai no Rinne, which is unabashedly timeless as only Rumiko Takahashi can be.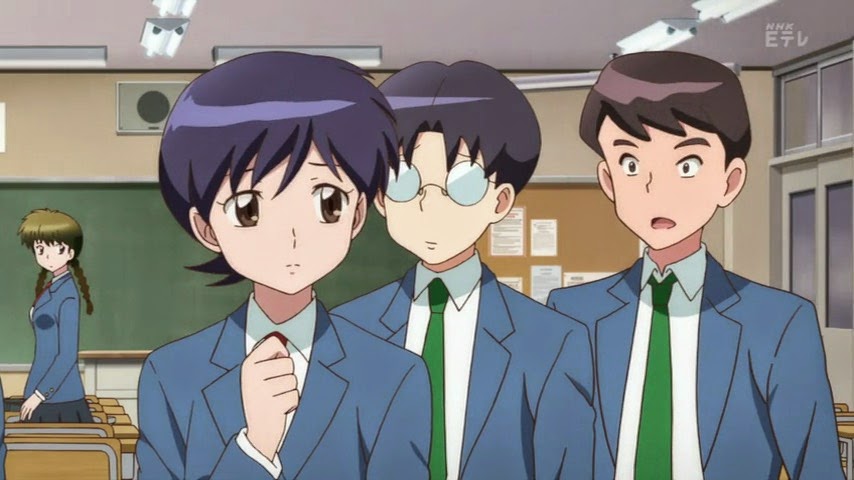 I enjoyed this episode considerably more than the first one. I thought the humor was sharper and the plot a little more interesting, and we're starting to get to know Rokudou and Sakura'a characters a little. There's considerably more cast still to be introduced, but in terms of tone I would say this ep is closer to the normal mode for the series than the premiere was. There's an air of nonchalance that pervades Rinne no matter what's happen that sets it apart from, say, Inuyasha – I don't know whether folks will consider it a positive or negative, but it does make for an interesting vibe.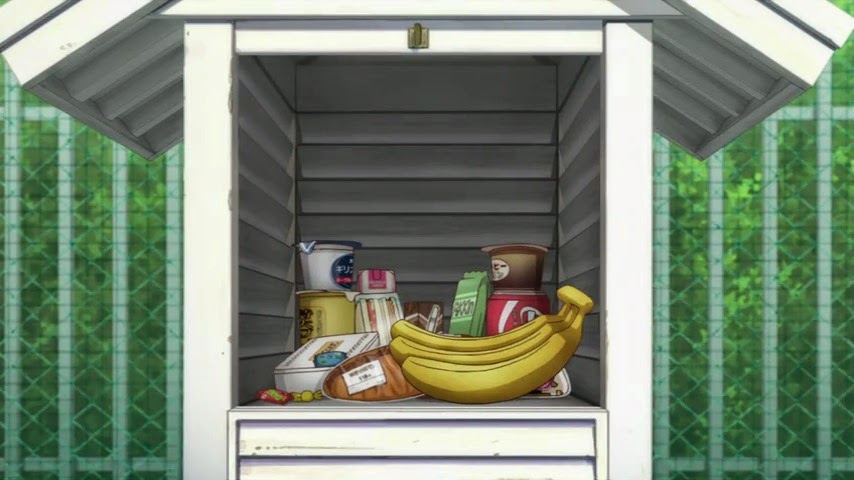 There are a lot of little Rumiko touches that click here – the sloth on the head, the crows that say "Aho!", the "spirit pepper" and "spirit popper" that the narrator assures are no different than their mundane counterparts. Make no mistake, while this is unmistakably a Takahashi series the tone is definitely more humorous than Inuyasha – yet there is a certain darkness that creeps up on you, and that contrast is interesting. It's no masterpiece, but Kyoukai no Rinne is a rather pleasant step back in time every week and even if I don't blog it, I suspect I'll keep watching.