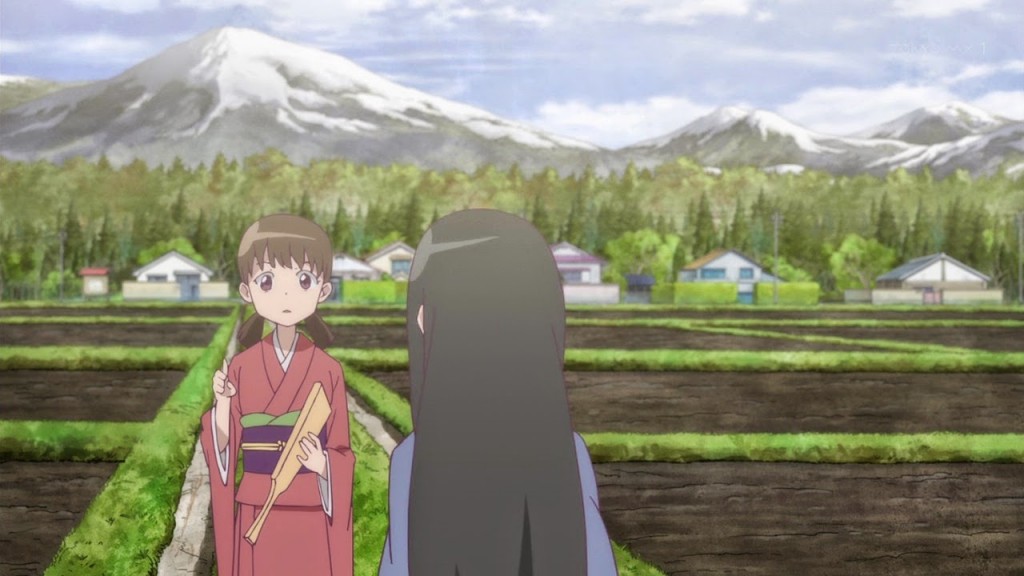 Every so often a series comes along that generates a ton of buzz, the reason for which is largely a mystery for me. Such a show is the "Yatterman" 40th Anniversary project Yoru no Yatterman, which isn't at all bad, don't get me wrong – but I've seen some people say it's the best premiere of the season. And truth be told, I just don't get that at all.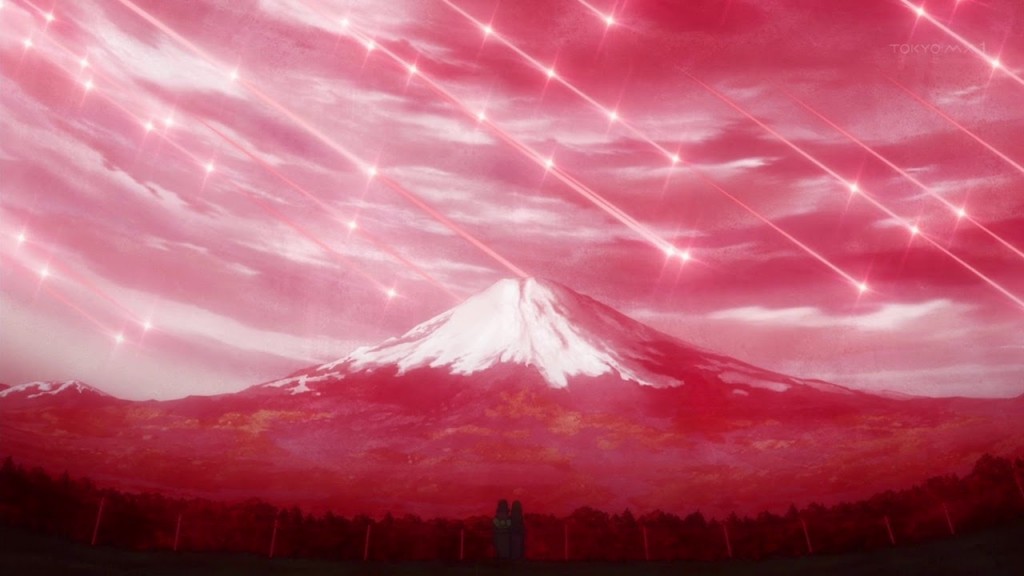 What I liked about the premiere was the visual style and the narrative structure. If there was ever any doubt that Gainax continues to be a huge influence (and nowhere more than at Tatsunoko), shows like YnY and Rolling Girls certainly dispel it – the quest to capture that Gainax look and vibe (often with ex-Gainax talent on staff) is never-ending. Yoru no Yatterman certainly looks like a Gainax show, from the character designs to the color palette to the background style. But there's more to it than that, which is why very few series ever end up truly capturing the essence of what might those old shows work.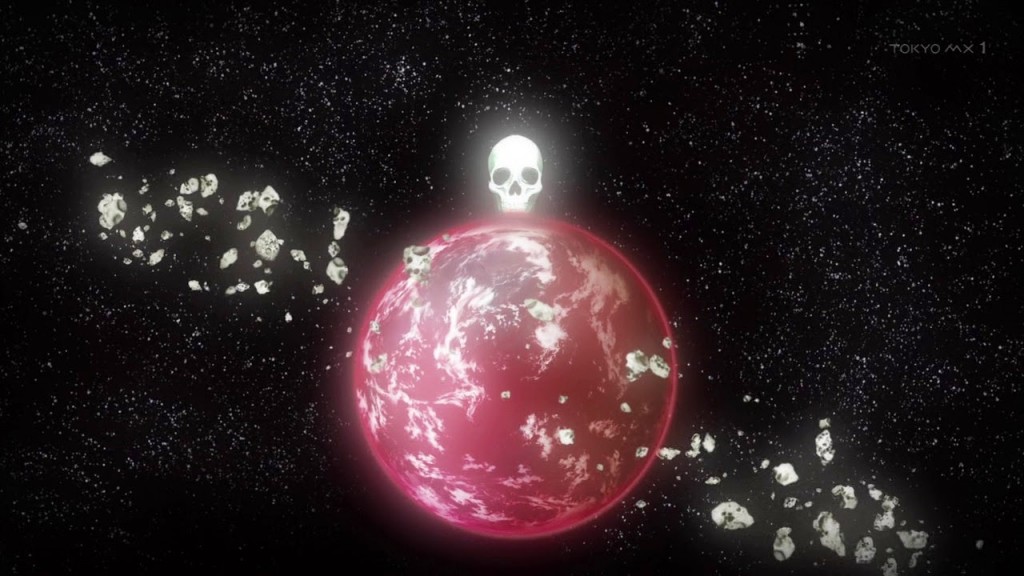 This premiere works very well as a premiere, which not all that many first episodes do. It offers an introduction to a strange new world, with enough hints about what's really going on but not so many as to give away all the secrets. It's a true prologue, seemingly, a self-contained story that sets the stage for what's to follow. I don't know too much about the Yatterman franchise, so I can't say how closely this series ties into the existing mythology. But the first ep does a nice job of painting a picture of what this world is like, especially for the four lonely protagonists, living a life in exile. According to Dorothy (Itou Shizuka) this is a punishment for the sins of the ancestors of she and her servants Voltkatze (Hirata Hiroaki) and Elephantus (Miyake Kenta), levied by the heroic founders of the Yatter Kingdom.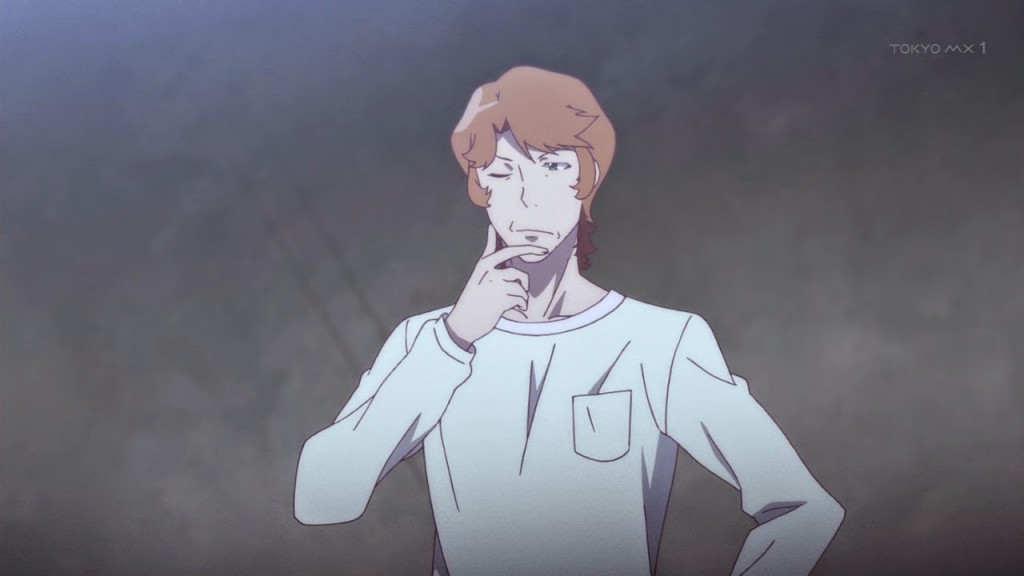 The problem for me is that I don't find this premise all that interesting, and I'm not especially feeling any of the characters. Dorothy's daughter and seeming protagonist Leopard is hampered by an insufferable performance by Kitamura Eri, but the character as written is a pretty shameless bit of moe pandering – I sincerely hope she's aged up in the weeks ahead. Dorothy, Voltkatze and Elephantus are pretty much stock figures from central casting and none of them makes much of an impression.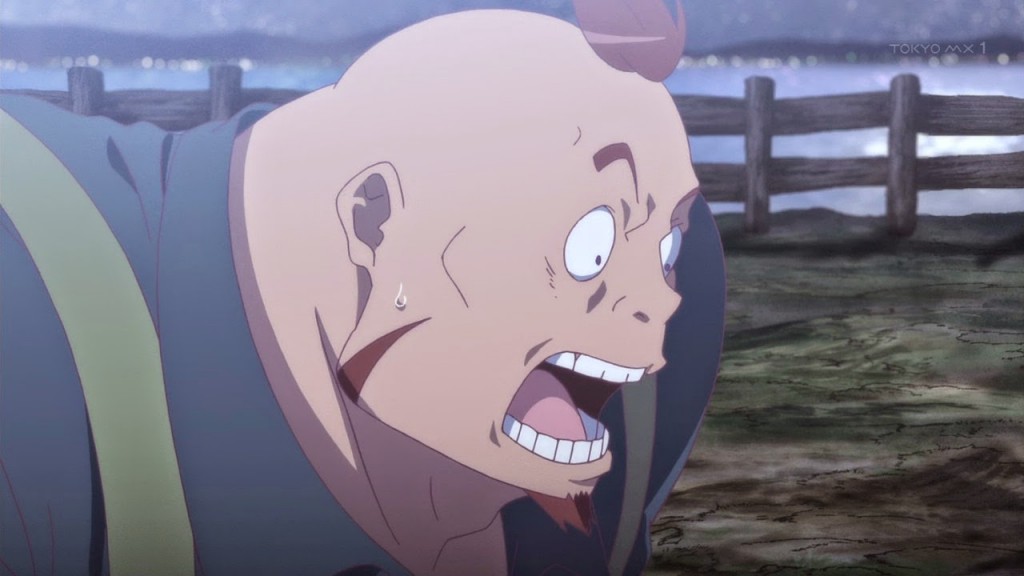 What gives me hope for Yoru no Yatterman is that the show's creators obviously have talent for the craft of telling a story and the art of bringing it to life, even if the story they're working with isn't very interesting yet. Because this is a prologue, my hope is that the writing will rise to the level of the production and narrative structure once the real story begins next week. There's plainly potential in this premiere, obviously more than in most, but for now that's all it is to me – and as such, I don't quite get what all the fuss is about.