Well, this is just getting sillier. Thankfully.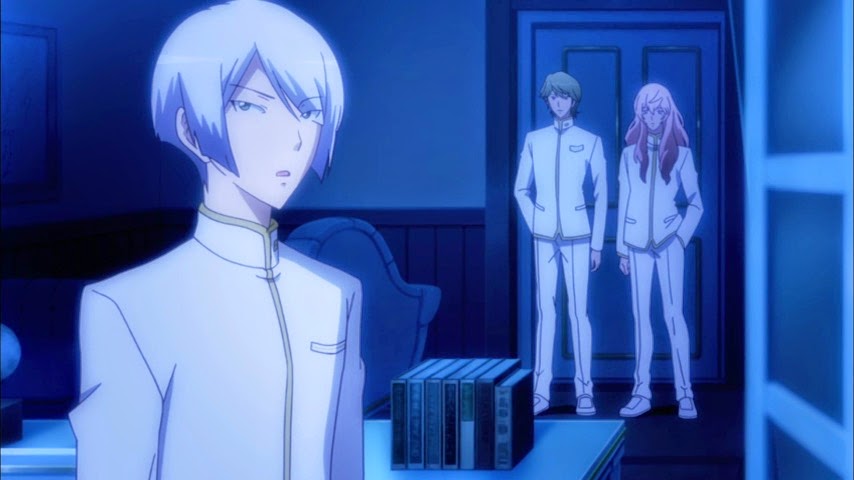 Apologies for the short post, but I'm in the process of getting ready for a travel day and already starting to slip behind. I'm pretty close to committing to Binan Koukou Chikyuu Bouei-bu Love!, because it continues to make me laugh with regularity – I suspect I'll make a decision after next week's episode.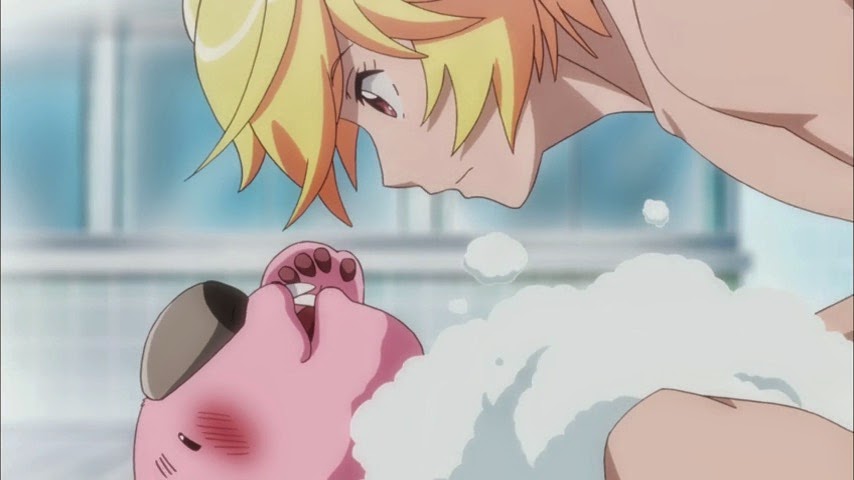 For now, I don't have time to say much more than that I liked this episode yet again. I liked the fact that Diomedea used real kids for this episode (Kanazawa Rin as young Atsushi and Akutsu Hidetoshi as young Kinshirou), and that we seem to have a back-story that ties the latter in with the main heroes (or at least one of them). Toriume Kousuke was the latest big-name seiyuu to give a very funny turn as the guest villain-victim, this time a dude named (appropriately) Oyaji Igarao who's pissed that everyone thinks he looks 50 years old. The power Adamas grants him is to turn everyone else young, and hijinks ensue (including uniform malfunctions and Yumoto being the only one who acts exactly the same).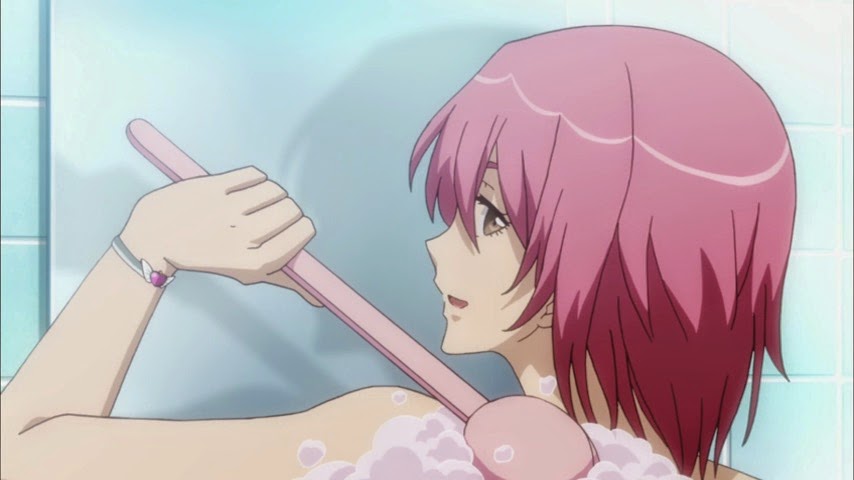 All in all it's quite well brought-off, very solid comedy which smartly and shamelessly satirizes one anime trope after another. Takamatsu Shinji is about as good as anyone gets with this sort of material, and I'm not sure this would have worked nearly as well with a different director – but fortunately that's not something we'll ever need to worry about.