All things considered, I'd say that was a pretty strange turn of events.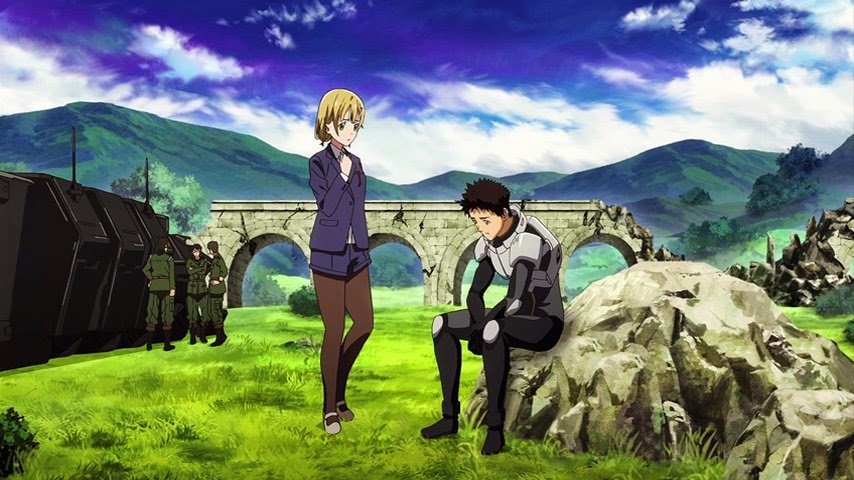 Gonna be a short one today, as I just got back from Sendai and I'm pretty beat. In brief, I'm a bit puzzled about what to make of this turn of events in Argevollen. I'm not sure we know everything that we need to know to make a decision about just what's going on here, admittedly. That's why I feel as if I need to see the next episode before I make up my mind about what happened in this one, because maybe things will make a bit more sense.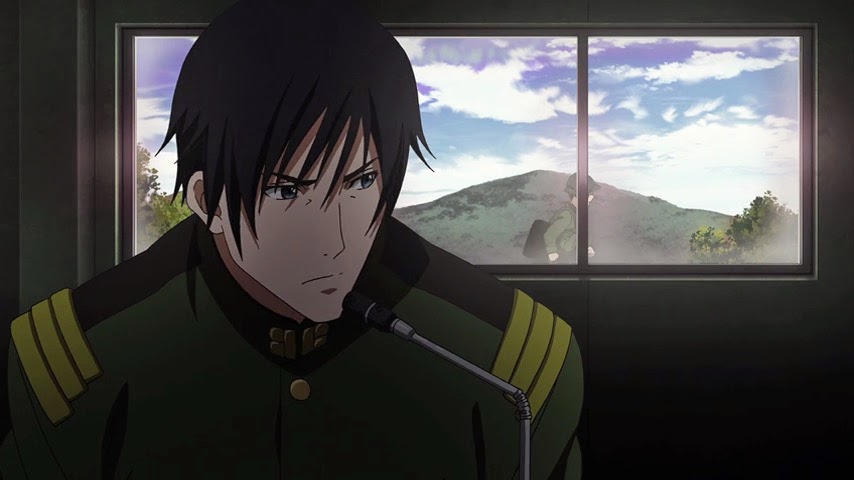 In the meantime, theorize away. Why is Izumi seemingly working on Samonji's behalf, when Samonji is seemingly working on Cayenne's behalf? Presumably this mysterious "Fascinator" power of the Perphevollen has been known to Cayenne since the beginning. My overriding sense is still that Samonji is trying to sacrifice himself to save Unit 8 and Tokimune, but it's hard to know just exactly what that looks like. Does he plan to double-cross Cayenne at the end too, and take him down in flames when he goes down himself? And what exactly does "Look at me" mean – is that Nanjou Reika speaking?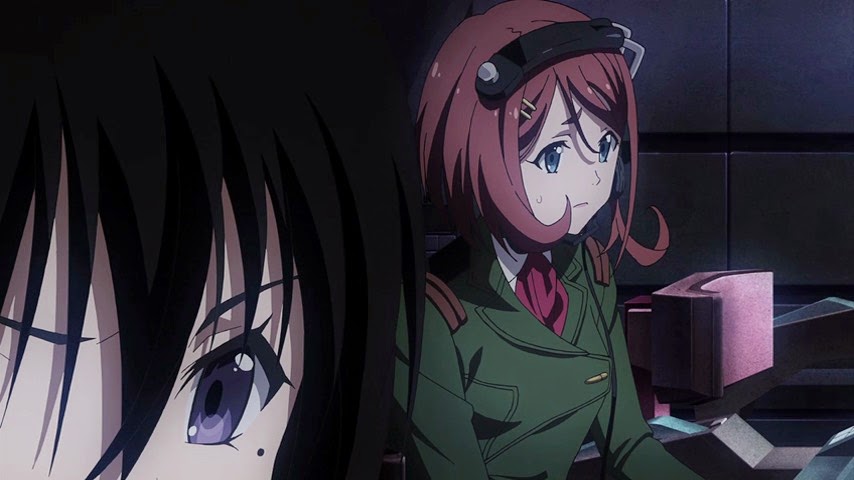 I was also a bit perplexed by Suzushiro loading a sidearm and heading off on her own (or planning to) after ordering the unit back to base. Was she planning on shooting him in order to try and save him from himself? Did she think she'd be able to shoot him inside the cockpit of the most advanced mech on either side? And if this Fascinator is as powerful as it seems, doesn't that mean Samonji – and Cayenne – could basically win the war against Ingelmia? So as repugnant as Cayenne is, why should Unit 8 try and stop him now?