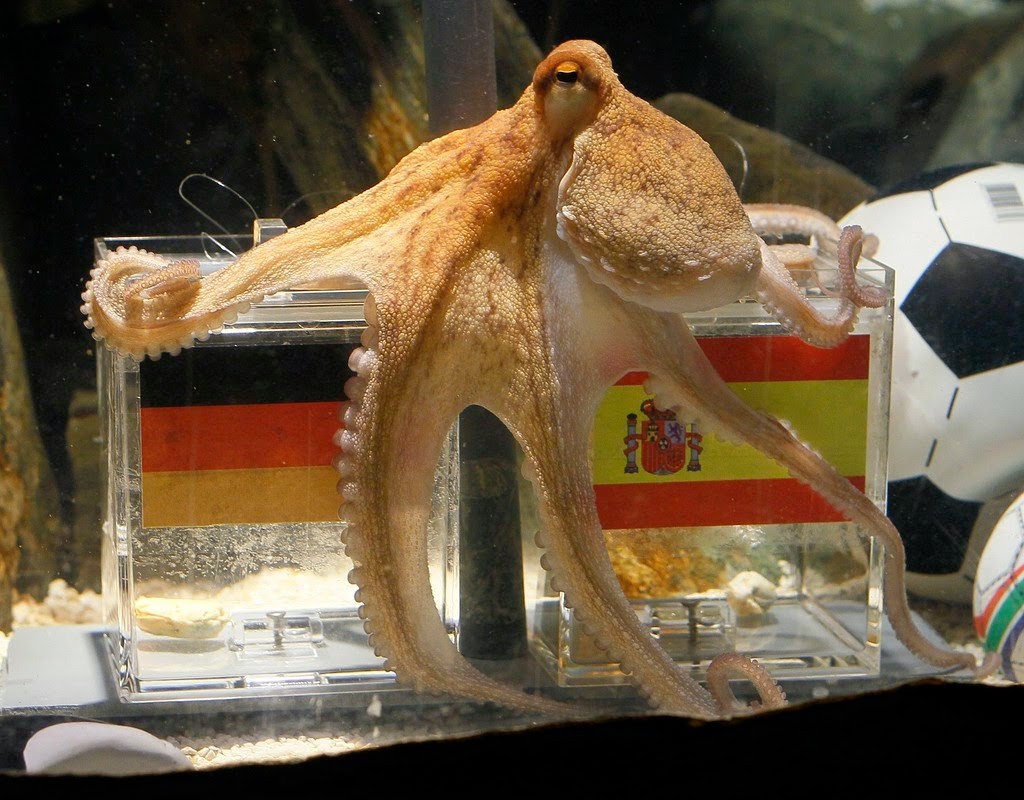 If only Paul the Octopus had lived to see it.

I think it's fair to say the best team won the World Cup in Brazil. In fact it might be fair to say one of the best ever won it – some are, though I think it's overstating the case a bit. Germany's goal-differential did tie for the best ever at a World Cup, but I think quality was down overall among the top teams. Brazil, Spain, Italy, even finalist Argentina – none of thee struck me as vintage examples of their nations' best football on display.
Nevertheless, this German team is very, very good – and in what should worry everyone else, very young. Most of their best players are in their early to mid-20's, and they figure to be even better in 2018. One interesting impact this squad's success might have is to help the United States, believe it or not. Juergen Klinsmann was instrumental in making the changes to the German football development system that led to this result – to his credit, Jogi Low (Klinsmann's assistant with the 2006 German side) was quick to acknowledge that moments after his team had won the cup. When fighting the omnipresent intransigence and cheapness of the USSF, Juergen can point to the success of the German program and say "See? We need to do that here!"
He's already made a start of it. Klinsmann's biggest short-term impact has been in recruiting dual nationals (Green, Diskerud, et al – and hopefully Zelalem) to play for the U.S.. But the changes he's making to the way youth players are coached and developed will be his biggest long-term impact, and likely won't be felt until the 2026 event, which I hope will be held in America. I think there's good reason to question Klinsmann's tactical acumen, but I don't think his skills as a motivator and organizer can be debated – and it's for that reason that warts and all, he's going to end up being the best thing that ever happened to American soccer.