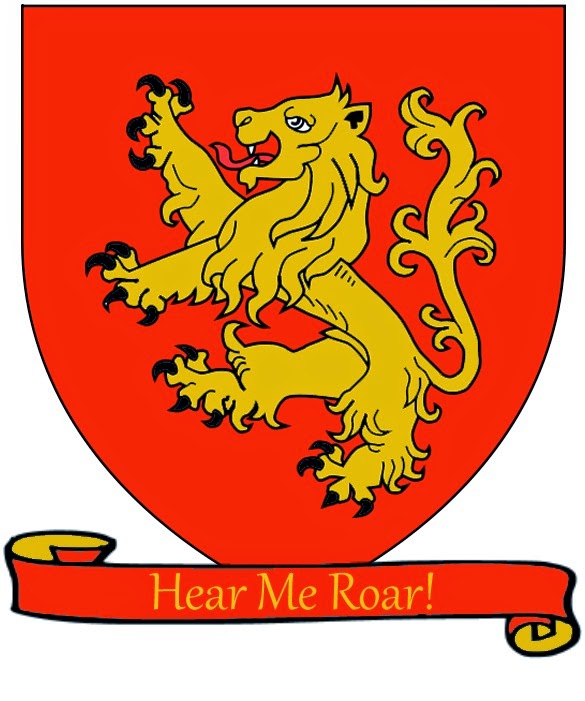 Hopefully, the song of the moment on Tuesday won't be "The Rains of Castamere".

I love Belgium – let me say that up front. They have the best beer, the best chocolate, the best frites and the best waffles in the world – and any country that can say that is OK in my book. Bruges (or Brugge – in Belgium, that's quite the significant dichotomy) is one of my favorite cities in the world. They call it "The Venice of the North" – a spectacular old walled city, once the richest in Europe, stranded in the past when its harbor silted up and commerce packed up and left. The Belgian people appreciate the finer things in life, and their country is possibly the most underrated in Europe as a travel destination.
Miserable, fat Belgian bastards (thank you, Carol).
For one day at least, they're all Lannisters to me. Perhaps the fact that in soccer the world's greatest superpower is a mouse, and a tiny nation of 11 million a lion that makes the game so fascinating – and makes me such a passionate supporter of the USMNT. In soccer, we're House Reed or House Seaworth (though hopefully not House Reyne) and not expected to pose any threat to the great houses.
Belgium's roster reads like a Premier League all-star team, and they have other stars from across the great leagues of Europe. But in truth, Belgium is considered a second-tier football power – this is in fact the first World Cup in which a Belgian team was widely expected to pose a threat to go deep. They're ranked 11th in the Soccer Power Index, 12th in the Elo rankings, 8th in FiveThirtyEight's World Cup projections. Their matchup against the U.S. was considered the second-most evenly matched among the eight Round of 16 games behind Costa-Rica Greece (which ended in penalties), with Belgium being projected a 59% favorite by FiveThirtyEight. Incidentally, those projections have correctly picked the winner in all four games that have been played so far.
If this game were viewed strictly on individual talent, Belgium would be a far more prohibitive favorite. But despite winning all three of their group stage matches, they weren't especially impressive. If the USA was in the "Group of Death" Belgium was in the "Group of a Mild Cold" – Algeria, Russia and South Korea hardly representing the best the soccer world has to offer. The general consensus is that they don't gel very well as a unit, and that coach Marc Wilmots is not an especially astute tactician. They have several players playing out of position, play a generally conservative style despite having as much flair across the pitch as any team in the field, and have had to fall back on the quality of their stars to save them. But save them they have – and they have so much quality.
If the Americans have a chance in this game, it's generally believed to rely largely on this disjointed quality of the Belgian squad. It's broadly felt that Jurgen Klinsmann will outcoach Wilmots (he'll have to). In addition, the Belgian side is dealing with several injuries, and the USMNT does have an advantage in terms of World Cup experience. The American side is also generally believed to be fitter – some feel they're the fittest side in the field. But even so, we're definitely the underdogs here.
Belgium has several injury issues, some of which will likely remain unsettled right up until game time. The most significant of these are starting left back Thomas Vermaelen, the Arsenal captain (hamstring) and Belgium and Manchester City captain Vincent Kompany (groin), center-back. Both are game-time decisions, and Kompany seems especially crucial – he's the heart and soul of his squad, the glue that holds them together. Belgium was already starting center backs at both fullback positions and seemed vulnerable on the wings (they have injury issues here, too). Fortunately for them they have 22 year-old Thibaut Courtois in goal, the finest goalkeeper of his generation who led Atletico Madrid all the way to the Champions League final. They also have a dizzying array of attacking firepower, with the likes of Eden Hazard and the thus-far wildly underperforming Romelu Lukaku – who might conceivably be benched in favor of 19 year-old striker Divock Origi.
So then, as ever, it's on Jurgen Klinsmann to push the right buttons to make this work. One thing can be said for certain – the Americans were unimpressive against Germany. It was on short rest after playing in the hellish nightmare of Manaus, and had the look of a game the U.S. simply wanted to end in a scoreless draw. But excuses aside, the U.S. has been terrible in certain aspects against their admittedly brutal draw – 31st of 32 teams in both possession and chances created. That simply won't work against Belgium – they have too much quality to allow them to dominate the ball and pick you apart at leisure. They appear to me to have some of the same weaknesses as Portugal – vulnerability to speed on the wings and, if Kompany can't go, in central defense. It so happens the Portugal game was by far the Americans' best performance, so hopefully that's a good sign.
Some of Klinsman's lineup decisions are straightforward – does he go with Omar Gonzales again after his strong effort against Germany, or back to Geoff Cameron (I would go to Cameron, preferring his mobility and worrying about Omar's tendency for gaffes)? And then there's Jozy Altidore, the holding striker who's been out after pulling his hamstring against Ghana. He appears to be close to returning, but it's a huge gamble to start him, running the risk of needing to sub him out early. Likewise, though, if you use him as a sub late and he pulls up lame, you might end up having to play a man down. The betting here is that Jozy doesn't start, which will leave Klinsmann with familiar tough decisions about how to generate some possession and a few chances.
I still like the idea I suggested against Portugal – Aron Johannsson as a withdrawn forward and Clint Dempsey as a true striker. Jurgen seemingly doesn't, which likely means Dempsey as a lone striker again, and that the help he desperately needs will have to come from midfield. Conventional wisdom is that Graham Zusi and Alejandro Bedoya will both start (after his dismal effort against Germany Brad Davis isn't even in the conversation), but if Klinsmann is willing to be bold he has midfield options – speedy DeAndre Yedlin or crafty Mix Diskerud, the 23 year-old Norwegian-American who's yet to play. It hasn't been Klinsmann's nature to be bold, but to me this is a situation that calls for it. Our best chance is to try and place Belgium under pressure, exploit their weak links and see how they respond. A conservative, pragmatic approach will make Belgium feel relaxed and comfortable – exactly what we should not want to happen.
Both Yedlin – who's played quite well as a sub in the last two matches – and Diskerud offer unique possibilities. Yedlin is quite simply fast – he and Fabian Johnson streaking up the wings all day could pose Belgium real problems. Yedlin is young and inexperienced, and Klinsmann may be wary of turning a match with a high-powered opponent into a track meet – but this World Cup has showed us that Wilmot is more comfortable in a slog. As for Diskerud, he would actually be my first choice. He's a natural fit below Dempsey – a technically strong player who can hold the ball and be a creator, the closest thing to a true #10 the USMNT has. With the roster omissions Klinsmann made, Diskerud is really our only option to do those things – and he plays for a strong team in Rosenborg, the best in Norway. This is the roster Jurgen Klinsmann chose – now the onus is on him to show some courage and use it to its best advantage.
In the final analysis, I believe this game is winnable for the USMNT, with the key being to play on the Phlegm's uncertainty about their own identity and lack of World Cup experience by making them as uncomfortable as possible. But I can't pick against Belgium when the difference in skill is as profound as it is – quality has a way of winning out when the gap is this wide. I believe this will be a close game, and that the first goal will probably win it – which is another reason I hope Jurgen isn't saving his firepower to make desperation moves late if his team is trailing. Belgium is good, but we could have done a lot worse – this is a great opportunity for us, just as going up against Ghana for the right to play a beatable Uruguayan side was in 2010. Hopefully we can take advantage of that opportunity this time – in truth, that's the reason a coach of Jurgen Klinsmann's stature was brought on-board in the first place. It's been a good World Cup for the USMNT – here's hoping they go out on Tuesday and turn it into a great one.
"If the U.S. can retain their organization and focus, make better decisions moving forward and improve their set-piece execution, they could nick this simply by channeling the same Syrio Forel-esque Game of Thrones spirit: "There is only one god and his name is Group of Death. And there is only one thing we say to Death: Not today."

– Roger Bennett