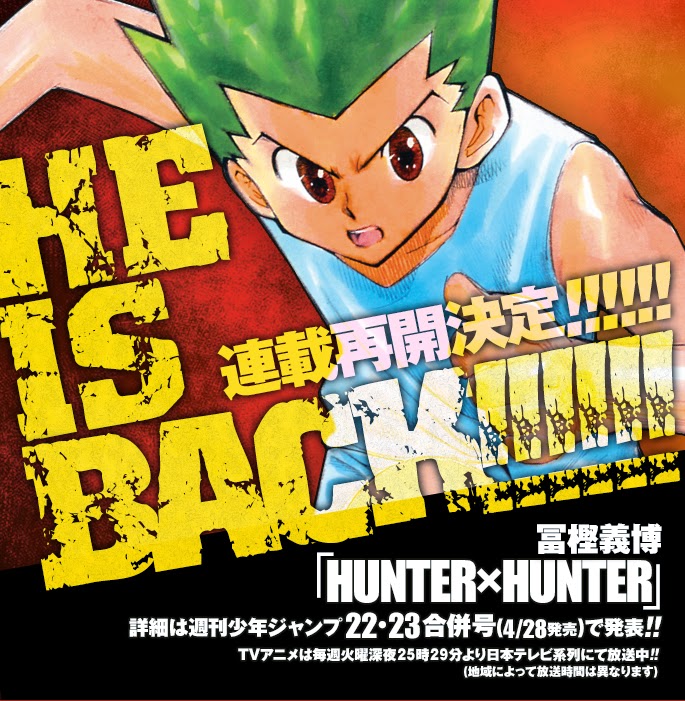 HE
IS
BACK
Update: the official return date is the 6/2 issue of WSJ. The tagline:


"What is being aimed for is darkness. What is being hunted is hope. What blocks the way is endless despair."


Hunter X Hunter is returning to Weekly Shounen Jump, starting in June. This time it's real – the official announcement comes from Shueishia and Viz Media, including the information that it will be simultaneously released in English and Japanese.
You can save all the warnings and cautions – I know it all by heart. Togashi may write for a month and go on haitus again, blah blah blah. I don't deny any of it, but right now I just want to cry my tears of joy and bask in the moment.
What does this mean for the Hunter X Hunter anime? Who knows. Perhaps a hiatus with a return in a year or two, if Togashi can write that long. Perhaps he even plans to write an ending for the manga, to coincide with the anime ending. Who knows? There'll be time to worry about it later. For now, let's just enjoy the moment.