That blush can only mean one thing…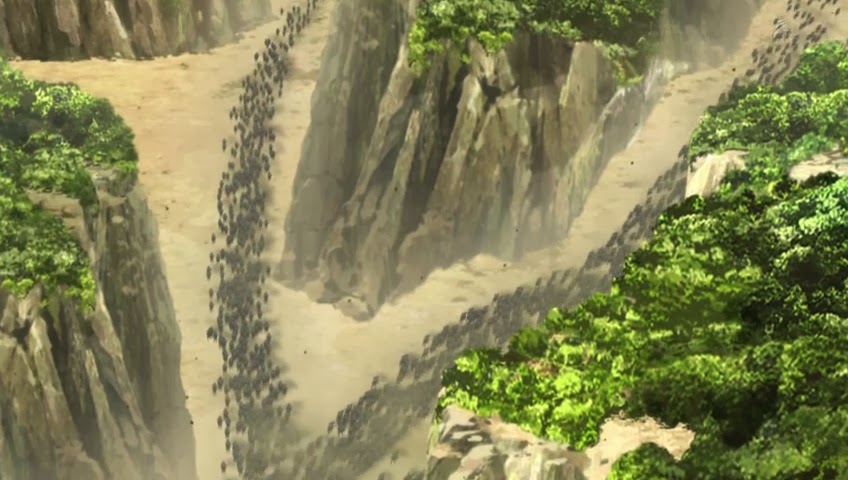 This episode could easily have been titled "The Burdens of the Strategist", because that was the essence of the message it conveyed. It all comes back to that hostility thing Meng Tian talked about, I suppose – that, and the fact that no matter how much you prepare yourself and how often you simulate a real battle, experiencing the real thing is a totally different matter. Little wooden men on a table don't bleed when they're cut.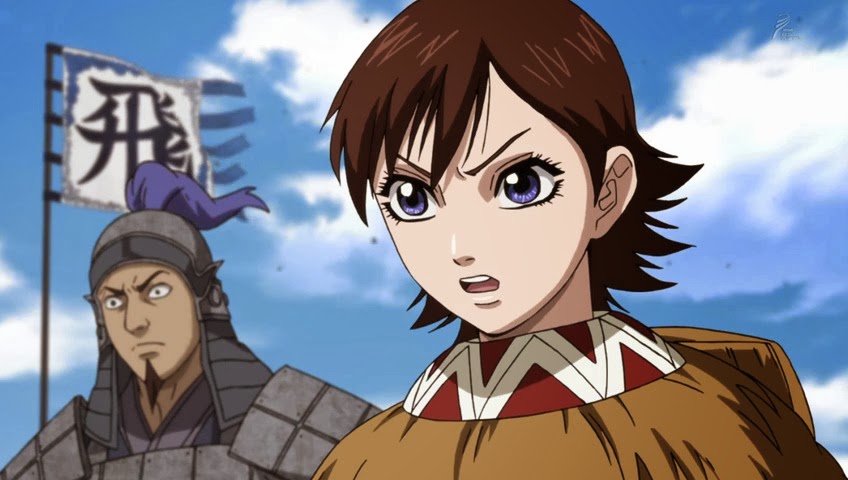 I always like it when Kingdom slows down long enough to focus on the existential as well as the physical costs of war, because that can sometimes get steamrolled in all the politics, strategy and GAR that powers this series like jet fuel most of the time. It usually happens when the more intellectual types like Li Mu are the center of attention, and now Diao certainly falls into that group. But Xin, for all his bravado and seeming lack of sentiment, proves that he's fully aware of the toll war takes on everyone who participates in it. His words to Diao were actually rather profound – the weight is heavier when you win than when you lose, because that just means you've successfully killed that many more people. His way of coping is the solder's way, and that would never work for someone like Diao – but seeing that Xin felt the same pain she did was enough to get her through her dark moment.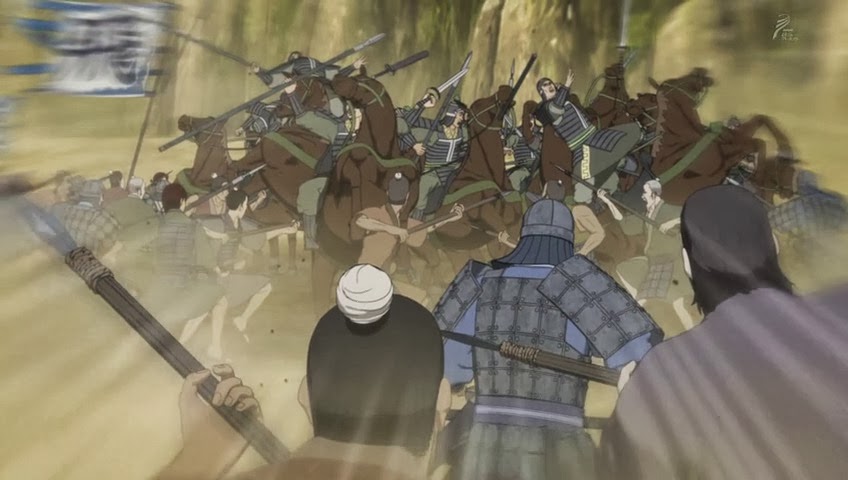 Diao has slipped pretty seamlessly back into the picture, and into the Feixin Unit as well. It's a bit jarring to see her interacting on more or less even terms with Xin, but despite all that's changed they still have a nice chemistry. I don't think it's a romantic chemistry though, which is a problem in that Diao quite clearly still harbors feelings for Xin. I still feel that there is a mutual spark between he and Qian Lei and that the series is eventually going to follow that path, but Diao can't exactly pretend this isn't a factor any more – she's no longer a small child and Xin no longer thinks she's a boy. I'm not sure we're going to it addressed directly in the next three episodes (and thus quite possibly not in anime form at all) but it does need to be addressed at some point.
As for the professional side of things, the path to acceptance for Diao was always quite clear – prove her worth on the battlefield (or above it). Again, Qian Lei has paved the way for her, the Feixin Force is far more egalitarian and open-minded than most, and there was clearly a need. Not surprisingly Diao proves intellectually up to the challenge , with a clever plan that involves using both her own headquarters and Xin as decoys, and launching a surprise attack on the Wei headquarters with the mounted unit. For all his talk about not underestimating his opponent that's exactly what the Wei commander does, which leads to his being captured – alive, which is a rarity for this era. I'd be interested to know if Diao had a more specific reason for that, or she simply sees more value in a live general as a prisoner than a dead one.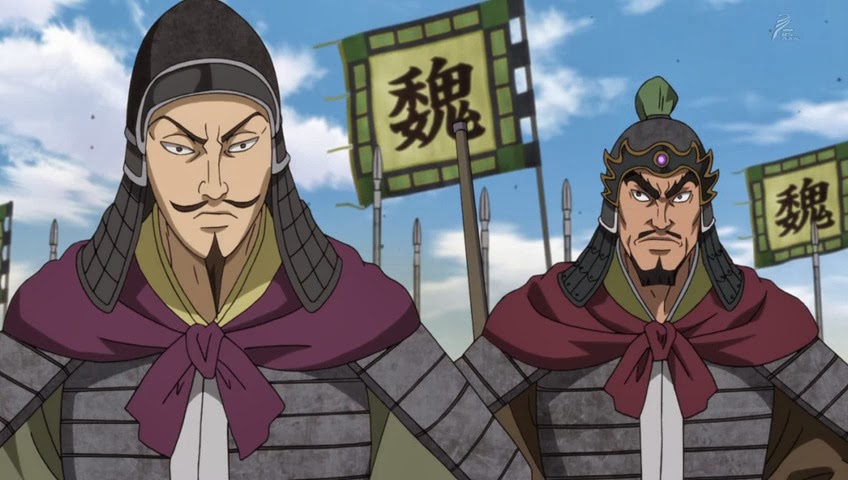 The return of Chu Shi prompts Xin to note that the unit is back at full force – though of course that's not the case. There's the nearly 100 men who've died in this battle, whose wives weight so heavily on Diao – including the soldier who'd helped Diao and told her she looked like his daughter – and then a very important vice-captain who's missing. Still, it is clear that the Feixin Force has their mojo back – so much so that they dominate the Wei forces in the area to the point where there's no more fighting to be done, and the unit it sent to Weizi to confront the remnants of the main Wei army. And in doing so they'll be re-teaming with an old frenemy – Wang Ben. That should be interesting, because Xin at this part should certainly have proved to Wang Ben's satisfaction that he's the real thing and not some idiot bumpkin – but in doing so, he's also proved himself to be a serious threat for future leadership responsibility in the Qin army. Not only that but it seems we have the first appearance in some time of Meng Wu – Meng Tian and Yi's father – to look forward to. Given as he's one of Lu Buwei's "Four Pillars" that also seems potentially intriguing.