Well, I guess I put off watching it as long as possible.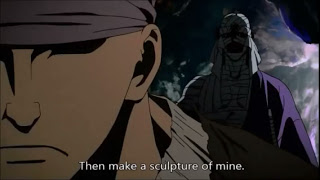 This is going to be a short one.  I think I said pretty much everything I had to say about this OVA series and its place in the Rurouni Kenshin canon when I reviewed the first one, and there really isn't that much different about the second.  If anything I think it's actually worse than the first one, but to go into detail would just be too depressing.  I love RK too passionately to subject myself to another extended dissection of this misguided project.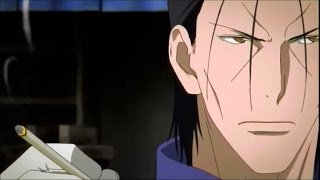 If I were to encapsulate my thoughts in brief, I'd say the most pertinent question remains, simply, "Why?"  Why remake a story that was adapted with sublime brilliance already, why hand it over to a writer supremely ill-suited to author it, and why try and re-tell it in 10% of the time?  I suppose the answer is as an extended cross-promotion commercial for the live-action (which has been sitting in my in-box for weeks, and which I will watch eventually).  The fact is, Watsuki Nobuhiro's Kyoto Arc is so superb that a sliver of quality shines through all the pancake makeup and costume jewelry DEEN have draped over it – but this is utterly inferior to both the manga and Studio Gallup TV versions in every conceivable way.  None of the changes in the plot are for the better, the exposition is comically rushed, the ending is anti-climactic and in the end, even Misao gets shafted by the script in the conclusion.  What a damn shame.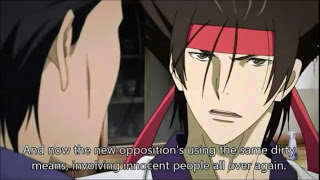 I will remain hopeful for as long as I live that the Jinchu Arc will get an adaptation someday – that it hasn't already is one of the greatest injustices in anime.  The live-action did quite well commercially and these OVAs did sort of OK, so perhaps in the end they've marginally increased the possibility of that happening – it would be nice to think that something good might have come out of this misguided effort.  If in fact Shin Kyoto-hen is to stand as the last anime incarnation of one of the greatest manga ever written, that will be the biggest travesty of all.