This episode only increases my affection both for Kyoisogiga, and the places and people that inspired it.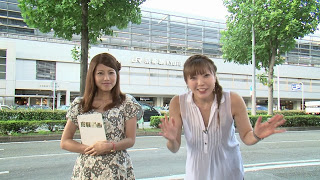 You can make a case that the mid-point of a series isn't the best place for an episode like this, but I found it absolutely captivating.  It had nothing to do with the seiyuu (though it's always funny to see the goofy way seiyuu act whenever they have to perform on-camera as themselves – and what was with that outfit, Yao-san?) and everything to do with the settings.  It's not hard to see why Kyoto is such an inspiration for artists and writers and has been for centuries – the place is pure magic, like nowhere else on Earth.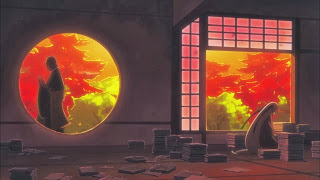 I found this travelog oddly emotional, in fact – especially when it visited the Sekisui-in, at Kouzanji.  Part of it was the sheer beauty of the setting, but it's also seeing that place and thinking about the scenes depicted there in the anime, which were such an honest and open testament to the power of love.  I think it's also the fact that watching all this just hammers home the fact that Kyousogiga is itself a labor of love – a series that has a tremendous amount of thought and passion behind it.  It's a beautiful story, beautifully paired with the history that forms its foundation and a testament to the dedication of people who really care about creating something great.  It feels as if you can see the line of inspiration that runs from the Chouju-giga to Kyousogiga as plain as day, a glorious representation of the relentless creative drive that's always been a part of Japanese culture.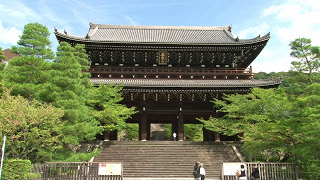 I have been to a couple of places shown here – to Chion-in, with it's magnificent gate, and memorably to Kurama.  I spent much of possibly the most glorious travel day of my life at Kurama-dera, and had the unforgettable experience of seeing that main hall in the midst of Hatsumode ceremonies, with snow falling briskly, fires burning and Buddhist chanting as a soundtrack.  You can't communicate the magic of these places in words and pictures (though Kyousogiga does a pretty good job trying) – you simply have to be there and experience them.  My next trip to Kyoto will surely include Kouzan-ji.