So this gets streamed, and no one even translates Super Seisyun Brothers?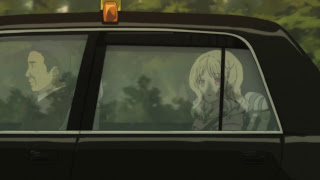 I can't say Diabolik Lovers was one of my most-anticipated shows of the season, but it does represent something new, at least – it's the first time I've ever blogged a series because an anime character liked it. If you remember, Tomoko had a Diabolik Lovers poster in her room way back in episode 2 of Watamote, and given that for me she's the breakout anime character of the season, I figured I had to at least cover the premiere.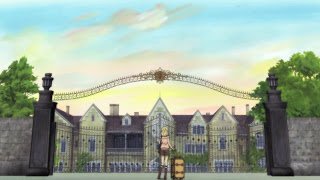 Here's the best I can say: I get why Tomoko would be a fan. Sadly, that doesn't translate to me. I hated Diabolik Lovers, but then I've pretty much hated every Otome game adaptation (and wannabe) over the last couple of years. This one checks all the boxes – bad CGI, annoying and whiny heroine with no common sense, guys with no fashion sense, annoying shota played by Yuuki Kaji. It's kind of a perfect storm of awfulness. The twist is that in this case the guys are all vampires, and there's a pronounced abusive, almost-rape vibe to their interactions with the lead. Again, it's easy to see why Tomoko would go for this given what we know of her tastes – I just see it as further evidence that the poor girl really needs serious help.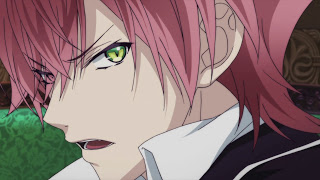 These awful shows are going to keep getting made, because they keep making money. The truly execrable Brothers Conflict may be the worst of the recent lot of them (though it has new competition here), and it's probably the most successful commercially. I wholeheartedly applaud that more anime are being produced that target female fans especially and some are quite good, but the rise of this particular genre is truly depressing. If you figure there's only so much oxygen in the room – there's a limited number of production dollars and a limited number of spaces on every TV schedule – every bad anime produced is one potential good anime that isn't. And so much of that air is being sucked up by terrible shows that ascribe to one marketing formula or another – more than ever in anime history, I'd argue – that the space for quality series is growing smaller and smaller every season.