Crumbs – is this really the show I liked so much in the first season?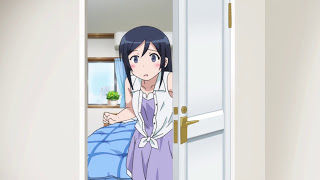 No, I haven't spoiled myself on the ending (apart from snarky hints from trolls who think they're being clever with non-spoiler spoiler comments) – though it appears most of the anime audience has by now. At this point I'm honestly wavering on whether to stick with the rest of the season because it really does have trainwreck written all over it, but another part of me says that having come this far, I may as well see this baby all the way through to grim death (which by the time we get to the end, might come as sweet relief).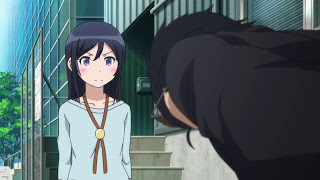 I don't really have much to say about this episode, apart from the fact that it was pretty awful. An episode focused half on Ayase and Kuroko, the two characters whose only useful function is that they're so annoying they make Kirino look good by comparison. Followed by a second-half of romantic foreshadowing for the grisly incest pair. And all through it, Kyosuke acting more like a pussywillow than ever. Did I forget anything?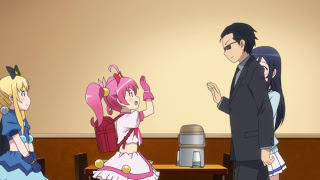 I don't know whether the show has changed this much over the last two years or I have, but watching a nightmare of an episode like this one it's hard to imagine this show was every anything except a collection of the annoying LN trends that it's partly responsible for popularizing. Fetishizing little sisters? Check. Male leads who long to be treated like welcome mats? Check. Overlong titles? Check. Except the thing is, I really do believe this series was more than that once. I think it was clever, and self-effacing, and quite insightful (some of the time, anyway). Maybe there's an ourobouros effect here where all those LN cliches have grown so out of control that Fushimi Tsukasa felt he had no choice but to top all the imitators, to show them how it's done. Whatever the case may be, with the way Oreimo is now it's hard to believe it was ever as good as I remember it, and almost impossible to have any hope for the future.