If you were thinking of taking a week off from GKMP, this would probably be the one to do it.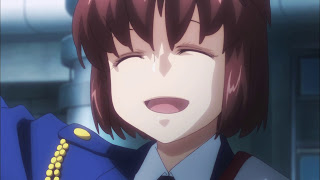 To say that not much was accomplished on this week's Majestic Prince would be a pretty kind assessment. Really, I consider this one step above a recap episode – maybe a half-step. It was the sort of breather episode that doesn't do much for me, the kind that does nothing to advance the plot or develop the characters. Basically it was running in place for a week with new footage, so it doesn't even have the tangible benefit of giving the animators a breather – just the audience.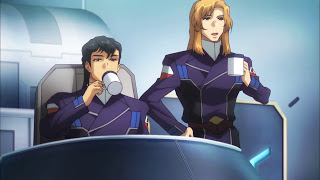 Basically, it seemed as if this episode was about a couple of things – some gratuitous bikini service to sell Blu-rays, and showcasing the incredibly annoying loli imouto (even if she isn't literally an imouto) to sell Blu-rays. And mission accomplished there. Apart from that, I didn't find any of the comedy especially funny (apart from the bit when Tamaki tasted Kei's sickly-sweet condensed milk drink and asked her if ants came after her while she was sleeping), which is unusual for me with this show. And I especially find it irritating to see that the exploitation of Team Rabbits extends even to their days off, and even to forcing the girls (even if Tamaki doesn't have the sense to know she's being exploited) to wear ridiculous string bikinis. The odd thing is the series effectively acknowledges that this is exploitation through the person of Giuliano and Siegfried (it's basically the central theme of the show to begin with) yet revels in it nonetheless. It's definitely ironic – the only question is whether it's intentionally so.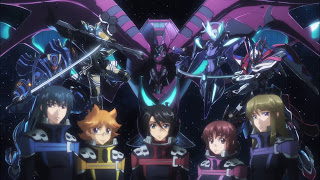 I must also say I'm getting a bit irritated that every character is getting the opportunity to be in the spotlight except for Suruga, and we're halfway through the series. In a show with a central cast of five characters it's odd than one of them should be so marginalized compared to the others. This isn't the sort of ep where screen time equals development, obviously, but even here he was completely shunted off to the side – his only role waiting outside the station as a countdown progressed, apparently for the arrival of this ship and the new pilot it carries. I guess Suruga must be an admirer as he and his team seemed quite excited, so maybe this will offer some opportunity for him to actually matter next week – which would mean this episode wasn't a total waste, just 98% of it.