I'm thinking it might be better if we skipped straight to the BD extra eps now. Is that possible?

For balance's sake, I'll start this post by saying something positive about this episode.
Ria isn't as annoying as I thought she'd be.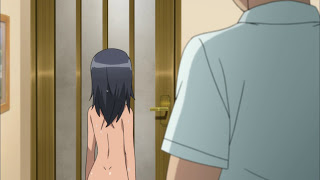 I'm really surprised at how little the second season of Oreimo has focused on the things I liked about the first, and how much on the things that drove me crazy. And struck once more by how much better the extra episodes in the "True Arc" were because – and let's be honest here – Kirino wasn't in most of them. I know she has her fans – I'm not one of them, in case you couldn't tell – but for me, Kirino brings a whole bunch of things that show Oreimo at it's least appealing:
Kirino
Kirino's annoying friends (from two continents)
Siscon shipping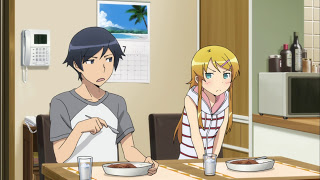 If you'd told me that four episodes in, we would have zero episodes focused on Kuroneko or Manami, my first reaction would have been disbelief – there's no way they'd ignore Kuroneko when she was the best and most popular thing in the first season. But my second reaction would have been to be depressed, because Kyousuke is a hell of a lot more interesting and likeable as a main character interacting with those two than immersed in the abusive and possibly twisted relationship with his sister.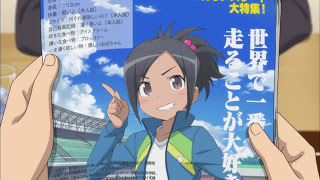 We're only 1/3 of the way through this season, and that doesn't include the BD arc, so it's too early to get that depressed. Maybe they're getting a lot of this nonsense out of the way early, to focus on the good stuff. And none of the first four episodes were bad (well, this one was pretty bad) – just not on the strong side of what Oreimo can do. But if anything, what really stings is that we seem to have seen no character development from Kirino or even Kyousuke at all – it's like we're four episodes into the first season, not the second. I do fully expect things to take a turn for the better, but I sure hope it's soon.