This train has been bearing down on us for weeks now, but there's just no stopping it.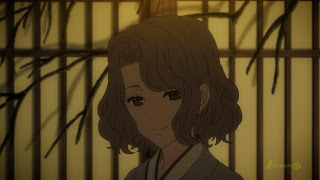 In terms of pure emotional impact, Shin Sekai Yori is a show with few equals. In a word, it's ruthless – no measures are taken to soften the impact events have on the viewer. We're seeing these children in all their most vulnerable and sympathetic, and then being forced to watch their world crumble around them. And what a world it is, too – I think the most interesting question emerging as the series reaches the half-way point is whether this society is worth saving at all, considering the price it's paying to try and limp on into the future.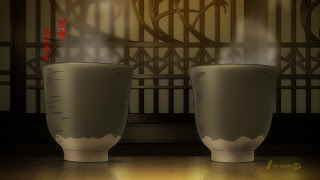 There have been several episodes already that I would rank among the finest of any series this year, and this one definitely falls into that category. It was magnificent – full of beautiful and disturbing imagery, Komori Shigeo's haunting soundtrack, and a powerful sense of tragedy. It was scary, it was sad, it was moving, and it all made perfect sense from a dramatic standpoint. As I've said before, what makes SSY so special is that achieves the rare feat of engaging both intellectually and emotionally at a very high level. It also manages the dicey topic of exposition better than any series I can remember, managing to weave large downloads of information into the plot in a way that never feels forced, and at just the right intervals to keep the audience engaged without spoiling the sense of mystery that's vital to the show's success.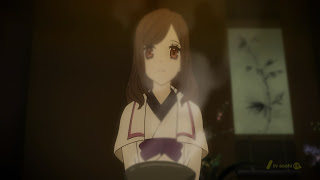 The first development of the episode was perhaps the least unexpected – the head of the Ethics Committee and Satoru's Grandmother, Asahina Tomiko, does indeed have in mind for Saki to succeed her. In fact, it was this that caused the group to be spared after their breach of the ethics code, not Shun's potential as a cantus user or Satoru's family connections. Saki possesses not an extraordinary cantus ability, but an inner strength – an ability to see horror and not be broken by it. That would seem to be a most precious talent indeed in this horrible world, but what a curse to be born with it if it means shouldering the responsibility for perpetuating this society at any cost. Tomiko comes across as resigned, more than anything – not immune to the horrors she's seen and the atrocities she's ordered, but determined to do whatever it takes to prevent even worse things from happening.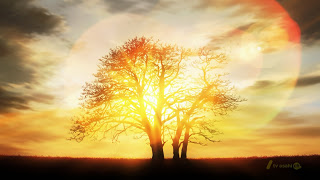 What she explains to Saki is fascinating and terrible. It's an interesting consideration that in neutering the ability of humans to use violence against each other, the leaders of this society affected a kind of unilateral disarmament – and when something like a fiend appears, the meaning of the "Fox in the Henhouse" label for Raman-Klogius Syndrome becomes apparent. 30 fiends in recorded history, 28 of them boys (make of that what you will) – with only theories as to why they turn into terrifying killing machines ("Boy A" appears to fall much closer to this category than anything else). Then there's Hashimoto-Appelbaum Syndrome, which claimed Shun – and Tomiko reveals that it tends to afflict the kindest and gentlest souls among the population. Unlike fiends, karma demons have no control over what they do – their cantus leaks out of their subconscious on its own volition, turning the poor soul into a killer of a very different kind. This, surely, is an even more tragic situation in many ways.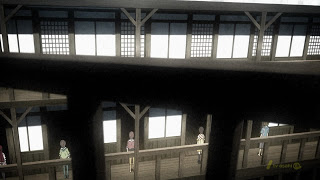 These truths are all among what Tomiko – and now Saki – must live with, as is the fact that after the fiend incident with "Boy K", the age at which human rights are granted under the ethics code was raised from 22 weeks to 17 years. This is an absurd, astonishing and utterly shocking statement – but it's raised quite matter-of-factly by Tomiko and makes perfect sense in the context of the series. The more of this new world I see, the less I believe in my heart it's worth saving – but what is the alternative? That's the real tragedy here – I don't think there are any good answers, or any paths that don't lead to more pain and more atrocities. Saki pleads to have her memories restored (those pleas are denied, at least until she succeeds Tomiko) but I'm not at all sure she'd be better off.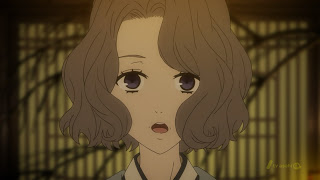 As soon as I saw the episode title "The Weakest Link" I assumed it would refer to Mamoru, and indeed that's the case. The reason Saki's memories can't be returned is not that she can't handle them – it's her strength and her curse that she can – but that those around her could not. In despair over the events surrounding the others' desire to seek the truth about Shun and his own failure at an assignment (the subs disagree about whether Maria made a joke at his expense or not, apparently) Mamoru has now disappeared, leaving what sounds like a suicide note, driven to who knows what course of action. Things truly are going from bad to worse, and there seems no turning back.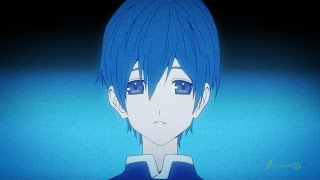 The lessons we're taught in life are that we should search for solutions, sensible paths that benefit everyone concerned. As a result, we tend to look for them in our fiction – in our anime no less than anywhere else – but I think our conditioning leads us astray with Shin Sekai Yori. There are no solutions to the questions this series asks us – only compromises of an ever-increasingly vile and unpleasant nature. Unless I miss my guess this series isn't a conventional drama about obstacles and overcoming them; it's a diary telling the story of a dying society, from the perspective of someone who already knows how it ends. What message it seeks to impart about the world we leave in is a matter of debate, but the emotional impact of the story is hard to deny. As painful as it is to watch, this is a great series.