No question about it – in terms of charm and originality, Tonari no Kaibutsu-kun is the most interesting shoujo romance to come along in quite some time.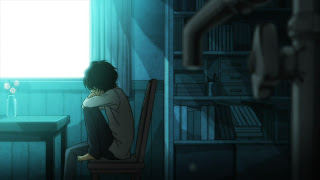 There are a lot of reasons why I find this show so appealing, starting with the animation and the really creative and even odd visual style. What really stands out this week for me is just how odd this main pairing is. Haru is odd on his own, for starters, and it's only with the passage of a few episodes that the title of the series really begins to reveal just how accurate it is. He does very odd and even disturbing things sometimes, and there's a sense of danger to him all the time – as if he were a bomb that could go off at any moment. I've known people like that, been friends with them, and it can be exhausting.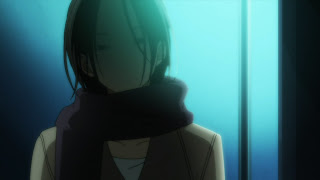 But for me at least, Haru has won me over because more than anything, he's just someone who just doesn't fit. He doesn't do the things he does because he wants to isolate himself, he simply has no choice – it's how he's wired. He has no filters, and he has no unspoken thoughts and very few un-acted upon emotions. He's a lost soul, really, and that's why the scenes with Kyoko (Orikasa Ai) were really heartbreaking despite their brevity – most especially when in his mind she said "I hope you meet someone who will soothe your pain", and he looked at Shizuku and smiled his little smile.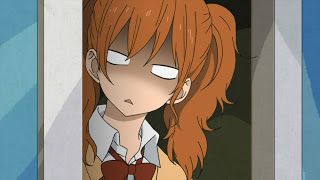 No one would blame Shizuku for distancing herself from Haru based on some of the things he does – the fights, the inappropriate remarks, the weird licking incidents. But the thing is, that's not why she's distancing herself – she's doing it because she's scared of what having feelings for Haru has done to her carefully constructed barricade (Haru's childish gesture is actually quite perceptive), and because the feelings won't go away despite her efforts to push them away. She can say "I'm not wrong!" to herself as many times as she wants, but that's not going to make it true – and in the end, running away from herself is certainly not going to bring her happiness.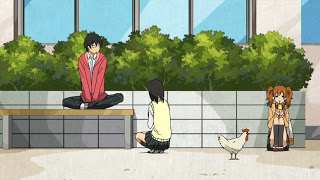 For the first time this week, I actually found myself a bit irritated with Mitty – although rationally, I found Haru's behavior quite irritating too. Haru may see her as his lifeline but he's not her responsibility – and he's unbelievably high maintenance (a real "problem set" indeed). Intellectually I'm on her side but on a gut level it feels as if she's the one who's behaving more unreasonably because her attempts at self-deception are so transparent, and Haru's fault is in being too honest. And the world isn't stopping at her convenience – Ooshima is more than interested, and despite doing her level best to do the right thing and help Haru with his courtship with Mitty, she's slowly overcoming her staggering lack of self-confidence – mostly thanks to Haru's open admiration of her – and coming ever closer to letting her feelings be known to him (and becoming a more feasible alternative with each passing week). And Yamaken is clearly positioning himself to make a run at Mitty, which could certainly have catastrophic results if Haru gets wind of it.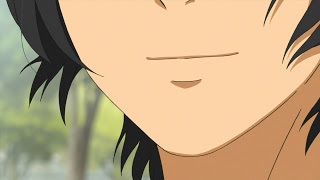 Part of the reason for the success of Tonari is undoubtedly that neither of the leads are really all that likable by any conventional measure (though for completely different reasons). What makes them compelling is their complexity and just plain weirdness. By contrast the supporting couple continues to be utterly winning, and desperately in need of more screen time, especially Sasayan – he has a strong presence in every scene he's in, but we're never allowed to get to know him better. Natsume, at least, has an opportunity to grab the spotlight and she never disappoints – be it her banana juice, her overwrought condemnation of Haru for talking to Ooshima, her sage advice about unwanted physical contact, or her spectacularly delusional plans for a "My site never gets any visitors offline meet-up". There's an underlying tragedy to her character too, that isn't getting much oxygen at the moment as she's mostly a (superb) comic device – but it's there. I want to see more of that, more of what makes Sasayan tick, and the two of them testing the waters as a couple that seems a much more natural fit than the pair at the center of the show.