That was a difficult episode to watch – mostly (but not entirely) for the right reasons.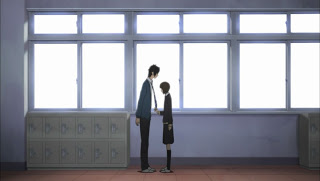 The contrast between the way the two shoujo romances this season approach their material could hardly be more stark, and while it's not fair to either series to judge them based on the other, it's impossible to watch both shows and not be struck by the differences. I saw people taking sides from the moment the two shows were announced virtually simultaneously (on top of everything else Sukitte and Tonari no Kaibutsu-kun are both published in the same magazine, so it's quite natural) and I guess your favorite between the two largely depends on your biases as an anime fan.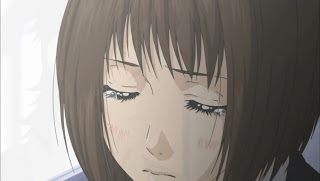 Make no mistake about it – Sukitte Ii na yo is a highly emotional series. It may err on the side of too much sentimentality sometimes, but I don't mind most of the time because it manages to capture the heartbreak of teen romance very effectively. It will surely brook little disagreement if I say "relationships are hard" – and teen relationships have their own unique set of heartbreaks (sorry Kids, it doesn't get any easier). And fundamentally that's what this show is about – a very simple and basic formula, really, but it's one anyone over the age of 14 or so can certainly identify with, and it's a lot harder to pull off in an authentic way than this show is making it look.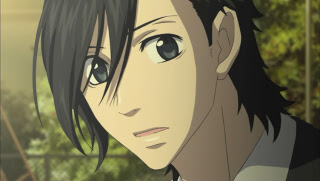 As for the current agony Mei and Yamato are going through, I think there's plenty of blame to go around for both parties, with an honorable mention to Megu (who actually prompted me to swear at the screen this week – something that I rarely do – with her "You and Yamato are so cute together, squeeee!" routine). I think it's very fitting that this episode was titled "New to Love" because that sums up a lot of the problems they're facing. In Yamato's case it's a bit of a left-handed reference in what it says about his prior relationships, but for Mei it's quite literally true (unless you count cats). Mei has brought a lot of this on herself with her relentless sad-sack routine – her lack of self-confidence may have been well-earned, but she owes Yamato at least an honest communication about how she feels. Her constant deferring – to Yamato, to Megu, of her own feelings – is a frankly irritating trait, though it's clearly quite realistic. I feel for her, but she's a major cause of her own problems in this relationship.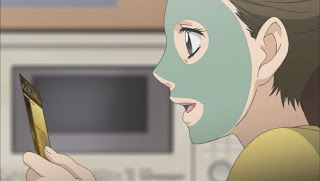 As for Yamato, I continue to believe that he's a bit of a lightweight, to be honest – not an especially deep or interesting person. And I don't believe for a minute that he didn't know he was in the wrong to keep sneaking to Megu's house for dinner, whether anything happened or not, because if he didn't know that he wouldn't have done it all behind Mei's back. But to his credit he did own up to his crimes when Aiko confronted him, and sought out Mei to apologize. And when she told him it was "creepy" the way he looked at her, I don't blame him a bit for being pissed off – saying that to him without any context was downright mean. It would have been the perfect moment for Mei to simply come clean about what was bothering her, but she let it slide yet again – and things just went from bad to worse. A lack of communication from both sides is at the heart of the problem, and that's a pretty realistic element of teen relationships (and others, too).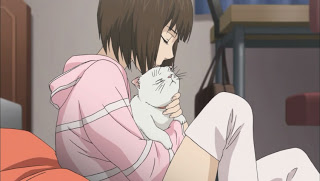 While Aiko was certainly helpful in bringing Mei and Yamato together, I'm having some issues with her role in the series. Her transformation from snarky woman-scorned villainess to noble peacemaker was a little too rapid to be believable, but given that this is a one-cour show understandable – but she's becoming the character who says impossibly mature and wise things whenever the plot calls for it, and I can do without that. As for Megu it seems clear after her magazine comments – and this reaction – that as far as she's concerned, it's on, and I don't expect anything to be out of bounds. And then there's this fellow, Takemura Kai (Tomoaki Maeno) who walks into Mei's bakery and immediately asks her to give him the 20th Anniversary phone strap from the theme park "Land", of which he's apparently a huge fan (pretty rude, I thought – at least offer her some money for it). Whether he's here to provide Mei with another suitor or simply to fulfill a male sidekick role remains to be seen.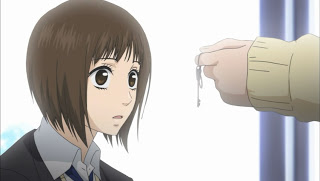 As to the future of the main couple, potential rivals aside I still think it's pretty cloudy. Setting aside the fact that first loves rarely work out – outside of anime – I still don't find them an especially well-matched pair. They certainly made strides this time, with Mei finally coming clean about her insecurities and Yamato admitting that he'd been wrong to sneak to Megu's house – but the issue is that these were the symptoms, not the disease. For a guy like Yamato there will always be another Megu, another temptation – and I'm still not convinced he's wired to treat a serious relationship with the respect it deserves. And Mei has serious issues of self-esteem that she has to deal with before a serious relationship with anybody makes sense, much less the school idol. If this is a show about how painful first love is, it's doing a good job of capturing that, especially through Mei's eyes – she's wrestling with emotions she's never felt before, and has no way of dealing with. To me, how the series ends is less important than how well it portrays the process of learning how to deal with those emotions.