I can't imagine there were a whole lot of readers or viewers who anticipated the way this arc was going to end.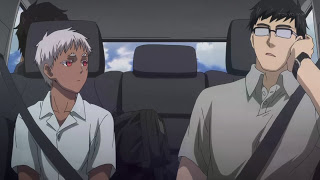 In many ways, I feel as if "Castle of Lies" is a throwback to the first season of Jormungand. This is a story that never makes it too easy on the viewer, it's true, but the first couple of arc in S2 were by Jormungand standards very linear. They laid their cards on the table, pretty much – it was clear who the players were and why they were doing what they were doing. The moral lines were still a little blurry, but comparatively speaking those arcs were pretty approachable. "Castle", like much of the first season, guards its secrets closely. Pretty much nothing happens the way one might expect, and no effort is made to give the audience any sense of closure. It's daring stuff, and which mode of Jormungand you prefer is a matter of personal preference – I love the series in all its faces, but I don't think this arc quite lives up to the impossibly high standard set by the first two of the season because there's an emotional remove, a product of that distance the series keeps between itself and the viewer.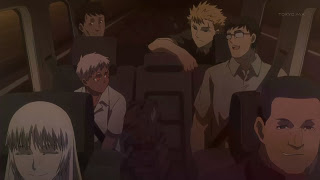 There are always multiple levels of impact from everything that happens in Jormungand, and the character aspect of the story of Hinoki and his SR squad revealed some interesting things about Team Koko. But in terms of the story itself, it's a pretty strange and even confusing one – we didn't get a single live shot of Kasper and his team in the conclusion, and the promised battle royale between Team Koko and the SR Squad turned out to be nothing more than a glorified form of Hara-kiri by Col. Hinoki – and it was Seppuku by proxy, as he made sure he himself was nowhere to be found when the bullets hit the fan belt.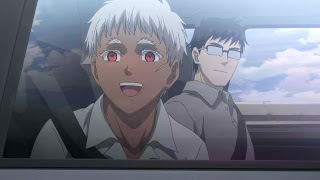 The obvious question on my mind is, why? Why did Hinoki set the SR Squad up for a fight that they had no chance to win, and leave them to die while he whisked himself and his family off to The Bahamas to recline on the beach and wait for Tojo to find him? If you want your answers spelled out for you you're watching the wrong show, but the most obvious answer (and the one that feels right to me) is that he knew in his gut that Tojo was right – the SR Squad had become a sham, a mockery of what it once was. He'd set it up to be the premiere intelligence agency working for the glory of Japan, and it'd become an arms dealer and glorified death squad, a tool of the CIA and organizations under its sway. Whatever else you think of Hinoki's motives and the ideals that the squad was created under, he was once a patriot – in his own mind, anyway – and the squad felt that what they were doing served a nobler purpose.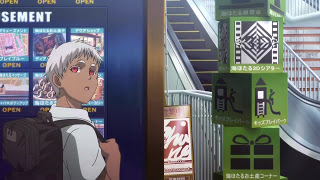 I think the squad members felt that way right to the end, but Hinoki knew better. They hated Tojo because he refused to hide from the truth, and Hinoki knew the "traitor" was the only one telling it like it really was. Some might call Hinoki noble for giving his squad a chance to "die with their boots on", but I call him a coward – his noble sacrifice wasn't good enough for him, because in his mind he still has a destiny to fulfill, and believes Tojo will be at his side to fulfill it. As for his squad, they were expendable – it was more important they die with honor than be tainted with the truth of what they'd become. I find Hinoki rather sickening for what he did to them, to be honest, and I don't see an ounce of honor or nobility in it. Nor do I see the fact this his "cover" wife was actually a real wife, with whom he had a daughter as a mitigating factor – I'm sure some of his squad members had families, too.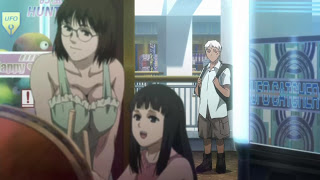 I don't think the irony is hard to see in the mechanics of the SR Squad's demise. Chiquita took out most of one half (though Hinoki lied to his doomed Japan team and told them their cohorts had succeeded in their mission against Team Kasper) with her close combat, and Lehm took out most of the other with his insane marksmanship. You simply do not mess with HCLI – The Hekmatyar siblings are not people you want to piss off, and they have the weapons in their arsenal to kill you with extreme prejudice (and the balls to do it). Brother and sister are very different, but in some ways not so much – and there's a lot of the dragon in both of them..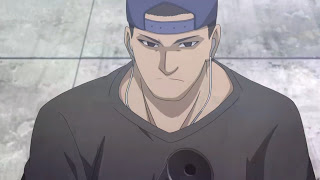 What's pretty clear from this whole scenario is that the loss of R has had a profound and lasting impact on Koko. It's only too obvious how worried she was for Tojo, and it seems clear she took out her anger on him for the dangerous situation he'd gotten into, through no fault of his own. It's also growing clearer and clearer that there are elements of the HCLI lifestyle whose charms are wearing thin for Jonah. His smiles this time came from undersea tunnels (still of greater interest to him than girls), and the sight of other children at play – as Jonah matures, gains some distance from his Balkan childhood horrors and an increasing understanding of what life with Koko is like, he realizes more and more of just how steep a price Koko has to pay to live that life.