That's quite a character turnaround for Kota in the last couple of episodes.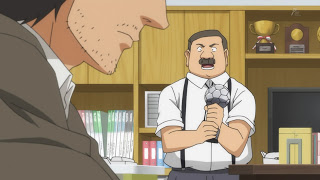 I think Masaru-chan-san may just be one of the most interesting coach characters in sports anime (and it certainly doesn't hurt that he's voiced by a stalwart like Koyama Rikiya). He's a complicated person rather than a caricature – at times he can be inspiration and ingenious, at other times peevish and childish. He's already had several eps dedicated to him (#24 looks as if it may be another one) and they've all been standouts with some real emotional depth. Adult characters in anime about kids and teenagers tend to get shafted when it comes to character development, but not here.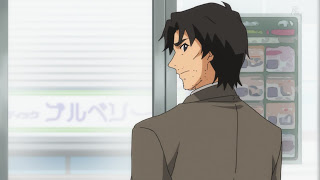 Of course, that didn't stop me from wanting to wring Masaru's neck this episode. I think it was pretty clear from the ep last week that his major issue was going to be with Kota's injury, and how it reflected on him as a coach. There were some "adult problems" as Erika called them too – namely finding a job and earning a living – but that was clearly a cover. And I actually have a certain measure of sympathy both for his guilt and for his pride at not wanting to have things decided for him by other people. But at the same time, I just kept thinking to myself that he was a bit of an ingrate – what Masaru should have been thinking about was how lucky he was. Lucky to have kids that love him as a coach and are willing to fight for him, lucky to have a girlfriend who' doesn't care about money and puts up with his immaturity, and lucky to have a benefactor willing to give him a job just so he can keep coaching a kids' soccer club.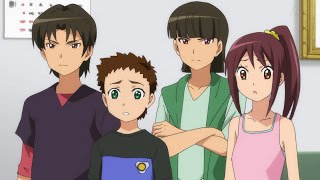 He – and the Predators – are lucky, too, that he has an old mentor like Coach Nagabuchi who still cares about his former player. It was he who recommended the Predators to the Future Cup, and 8-player tournament that could potentially offer a rematch with the Amarillo and a trip to the Nationals after all. Nagabuchi gives Masaru the best advice he gets during the entire episode – "If you're worried, you should just grow up along with the kids". But even that isn't enough, not even when Shou – as expected – goes into full Tireless Terrier mode and stakes out Masaru's apartment again. Indeed, the only person as perversely stubborn as the coach is Kota – which Ouzou points out – which makes him the perfect man for the job of finally shaming some sense into Masaru.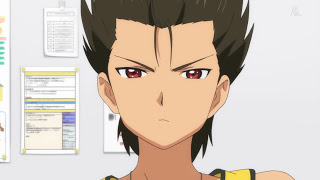 "Grow up along with the kids" is a good theme for this episode, because it's Kota who's grown up an awful lot in these last few eps. He takes responsibility for his injury, and this comes on the heels of taking responsibility for defending Mini-Maradona Aoto even at the cost of surrendering in his personal battle – because the team was more important. Being around Shou and his relentless team spirit has clearly impacted Kota most of all, and Masaru's decision to quite is more personal to him as a result – because, after all, he'll surely blame himself if the Predators really do lose their coach. And it's seeing so much of himself in Kota, I think, that Masaru-chan-san finally relents on a contingency basis and agrees to coach the team at the Future Cup (in Spain -Ronaldo!).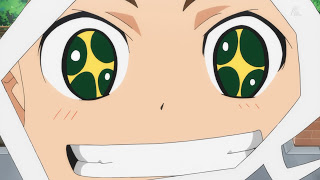 Speaking of Aoto, that gleam in Erika's eye at the end leads me to believe he's about to join Shou's soccer harem at last, and bring Tagi with him. With the fifth-graders out for the tournament the Preds need two more (including a keeper, conveniently) and I suspect that Erika saw this both as a chance to help the team and to get some face time with her crush. And I further suspect that Reika being "away at the family villa" provides the perfect stage-setting for her shocking transformation – and paired with Erika's grand scheme, finally bring the foreshadowing of the OP and ED to pass.