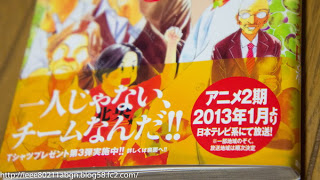 Good news: the cover of Volume 18 of the Chihayafuru manga confirms that S2 will begin in January.

The website Mainichi says that it will be two cour: while I haven't seen this confirmed, it certainly makes sense, though Winter series are generally less likely to be two cour. No final staff announcements as of yet, though I see no reason to believe Asaka Morio won't be directing.
Based on the roughly 2/1 chapter to episode pacing of the first season, there should be plenty of material for a two-cour second season, as the manga is just over 100 chapters right now. As far as I've heard there's no indication that Suetsugu Yuki plans to end it anytime soon, so here's hoping we can look forward to a S3 in 2014 – but then, let's not be greedy – I was thrilled just to get a second.
.