It's definitely "Here there be dragons" week for Kawahara adaptations, not the first time there's been a coincidental connection between SAO and Accel World.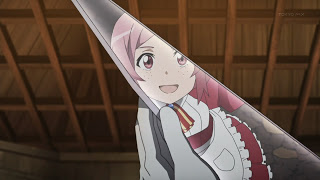 As usual, this week's SAO has me feeling very conflicted about the direction of the series. Usually – though not always (I wasn't too crazy about 06) – the individual episodes are solidly entertaining in their own right. But I'm getting to the point where I'm ready for some of the pieces to start to fit together. It sounds odd for me to say that, because quite possibly the most interesting thing about the series so far is the "life goes on" aspect of it. I enjoy the mood created by the aspect of players going about their daily lives because, well… they have no choice. They earn a living and go on dates and eat and sleep, because even in Aincrad, they're alive and they feel alive. Kirito even touches on this in his final conversation with Lizbeth (Takagaki Ayahi), under the bridge.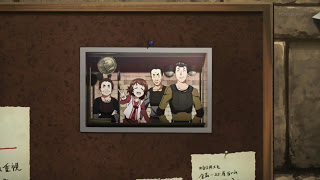 So why then, especially after a perfectly good episode like this, feel so restless about where Sword Art Online is going? I'm not sure I like the pattern that's emerged here. For the most part, the story has basically followed a movie-of-the-week format, and each one has contained a new moe girl for Kirito to protect (and in this case, to fall for him). It's pretty early in the game for a series to rely so heavily on side stories – SAO might have been better served to conceptualize things for a few episodes before heading in that direction, as I think that would make these episodes feel a little weightier. Each of these mini-arcs is telling us little details of SAO that we need to know, but really, we're being asked to invest ourselves in the substance of the arcs themselves – and unless they're really, really good it's hard to keep doing that week after week.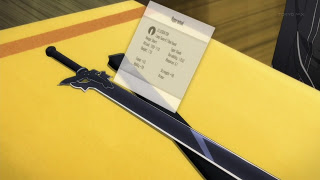 In short (too late for that, I know) I may be getting burned out on stand-alone stories, and I want the larger experience of SAO – and the larger quest of escaping it – to get some focus. I'm also getting burned out on the character template, because I really don't think this is a particular strength of Kawahara as a writer. Liz is certainly cute, and Takagaki-san is extremely winning (as she almost always is – she's damn good). I know that Liz is going to have a larger role in the story than the previous girl-of-the-week contestants, but for now she never really broke free of the damsel in distress trap. She acted tough, she got in trouble, Kirito saved her repeatedly, she fell in love with him. It's not exactly groundbreaking stuff, but perhaps if it leads to a real love triangle with Asuna (though that would hardly be groundbreaking either – and I don't see it happening in any case) her role in the series may bring a bit more drama.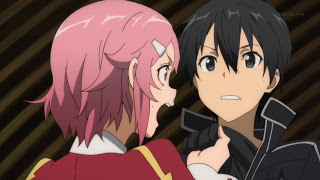 Full points to Liz for this, though – I've never heard anyone confess in quite that way. "I want to be your private blacksmith"? That's kinky – and in case Kirito didn't get the message, she added "Let me do daily maintenance on your equipment." Again, it all goes back to that life goes on theme which is at the heart of SAO so far – these are still teenagers, and their hormones (and pheromones) seem no less potent inside SAO as out. It's a bit of an anime cliché that Lizbeth would give up so easily, given that neither Kirito nor Asuna would admit to a real relationship – if Liz truly felt as if she loved Kirito, it would be more realistic to see a little more fight. But SAO isn't guilty of anything the vast majority of other anime with relationships prominent in the narrative have done – her surrender was pretty much par for the course.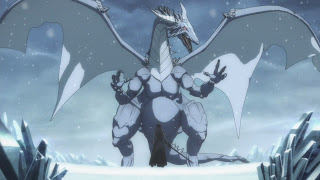 The constant that's run through all these mini-arcs is Kirito himself, obviously. Has he established himself as a compelling main character? Not yet for me. He's certainly not a detriment to the series – he's kind-hearted (maybe too much), competent (again, maybe…) with enough social awkwardness to make him somewhat interesting. As the show needs to develop the spine of the story more, I think it needs to focus in the core of Kirito's character too – go into more detail about why he is how he is and why he does what he does, rather than simply show him in action and have the guest stars react to him. The MC as an avatar is a concept as old as anime, of course, and in one about a MMO it's certainly not surprising to see. But – and I've said this before – an anime is not an MMO. Nor is it a LN, or a VN, or a manga. To fully succeed an anime has to adapt to the format, and that means a main character who has three dimensions and an exploration of what makes them who they are. I'd argue that we really haven't seen that so far, and while there's still plenty of time, Sword Art Online would be better served to see it happen sooner than later.