Whatever else you might think of the final episode – or of the eleven that preceded it – I think it's hard to argue that Watanabe-sensei isn't a directorial genius of the first order.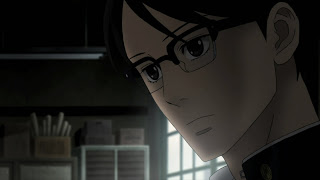 It wouldn't be unfair to say I went into this final episode with a good deal of trepidation. I've had the growing sense that Watanabe-sensei has been fighting an increasingly frantic battle to keep Sakamichi no Apollon a coherent and powerful show. There's just so much story here, and there's so little time to tell it. And there have been cracks in the façade in the last few weeks – awkward transitions, time-skips that stretch patience, and a tendency for the characters to act in support of the plot, rather than vice-versa.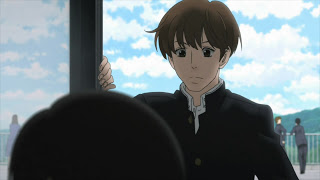 I can't imagine that this ending is going to please everyone but, like so much else about this adaptation, it strikes me as the very best the director could possibly have produced given what he had to work with. I don't know how faithful the ending was to the manga materially or spiritually – I can only assume it was seriously condensed at the very least – but it felt faithful to the anime, and that's really all that matters. There's a certain poetry in the fact that this is a series that depicts a time in our lives that seems to pass in a heartbeat, because that's exactly what it felt like watching it.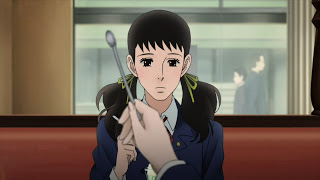 That's the paradox of youth, I suppose. We don't have the experience to contextualize what we experience and what we feel, and in the grand scheme of life high school is but a blink. Yet what happens to us during that time is outsized in importance to the person we become – this small stretch of time casts a huge shadow, and that's ultimately what I think this show is about. Thus when it comes to the "Romance vs. Friendship" debate I think the answer is, that's the wrong question. In Sakamichi the romance and friendship are inseparable, and the central theme of the series is neither – and both.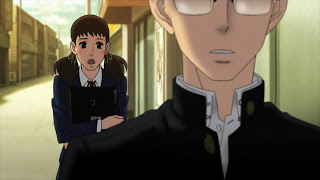 Certainly, it was sad to see the romance aspect of the series fade out without much in the way of existential gratification. What we saw was that with Sentarou gone, Kaoru and Ritsuko grew apart – and I think it's fair to say that Kaoru was to blame. In the end the one thing that Kaoru and Ri'ko had in common was Sentarou, and the feelings of the group were too confused for him to overcome them after Sen left. He might have been able to, but we never really saw the depth and complexity of Bon's feelings for Ri'ko that we did with his feelings for Sen. As close as Sen and Ritsuko were, I think it was actually harder for Kaoru to move past Sen's departure because of his inherent paranoia about abandonment. Whatever future there was with Ritsuko, Kaoru was simply unable to conquer his demons soon enough to find out.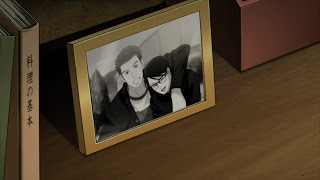 Kaoru, predictably, goes to college in Tokyo – and the farewell on the platform is not as satisfying as the one between Jun and Yurika (and note that Kaoru is taking the "Sakura Sleeper" to Tokyo in these pre-Shinkansen days). This time the timeskip is a whopper – eight years – and when we rejoin his life Kaoru is a Doctor in Tokyo. Is he happy? It's hard to say – he seems motivated at least, though perhaps driven would be more accurate. Seiji has struck it big as an actor/singer, Yurika and Jun have (surprisingly) survived as a couple and are expecting a child, and Maruo (I think) is a train conductor. But of primary interest is the photo Yurika shows Kaoru during their chance meeting, which shows a young priest in a marriage photo from back home in Kyushu.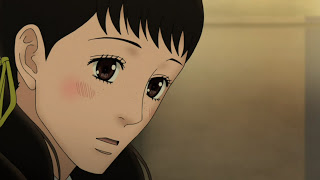 I'm happy with the way Watanabe handled that final scene, though I suspect not everyone will be. It seemed fitting to me that Sen and Bon have their reunion musically, and then running down a slope away from the church were Sen is now the Priest-in-Training. It's a guy thing, I guess, but both of them were always better at speaking through their music than with words. Bittersweet, for certain, but in the end we got something that seems at least open to any possibility. Once our childhood is over we can't go back – but we can't ignore the fact that it made us who we are as adults. And in the larger scheme of things, eight years isn't all that long a time.
ED Sequence: