I never thought all that much about Kimi to Boku during its run, but now that it's ending I've become aware that I'm really going to miss it.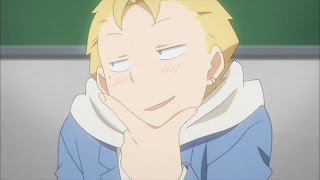 Fittingly for a show that never worried too much about plot, KtB leaves the airwaves forever with an episode as thoughtful and slow-paced as any during the last two cours. And happily for fans of the characters, two of them who've pretty much window-dressing this season – Yuuta and Shun – are at the forefront of the episode and get some real development, especially the latter. Given that the other odd man out, Kaname, got his 22 minutes in the spotlight last week that should leave viewers feeling pretty satisfied no matter who their favorites are.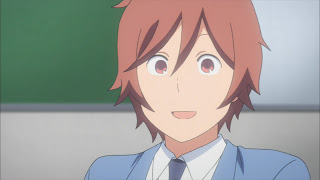 I can't help but find it hilarious that Shun was more romantically inclined as a six-year old than as a third-year high schooler. I don't know who he was thinking about when he was kissing that teddy (I thought he and Kanamechibi might have a go for a minute, but even then Shun-chan was much too young for him) but it really doesn't matter – the fact that he was thinking about it at all sets his Kindergarten self leagues ahead of the teenager we've been given access to. Shun is an odd duck to say the least, but way back when this all started he seemed like the heart of the group in some ways – certainly he's the one most invested in keeping them together – so it was nice to see a return to that theme at the end of all things.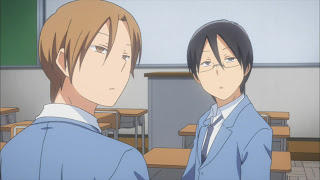 The topics of the last ep were both universal – final year high-school angst over the future – and particular (the tea ceremony). It makes perfect sense than Shun and Yuuta were in the Tea Club – they're both perfectly suited for it. Added some color to the tea scenes is instructor Tsunashi-sensei (the legendary Morikawa Toshiyuki) whose bald dome the visiting Chizuru, Yuuki and even Kaname find irresistibly hilarious. The mere notion of Chizuru pursuing the Way of Tea is absurd on the face of it – there could hardly be anyone more ill-suited for it – but it's good for classic Chizuru laughs. I especially loved his declaration that he'd put Ochanomizu as his first choice school on the mock exam so he could study tea ("Ocha" being Japanese for tea, and it being a girls school that doesn't offer tea instruction).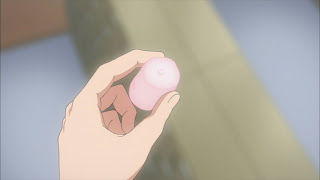 If you were looking for any resolution to the plot elements that poked their way into this season – most prominently Chizuru and Mary-saki's romance with Shun as a third wheel – you were disappointed. But you shouldn't have been, really, because finishing with plot would have been very out of character for Kimi to Boku. This finale was a slightly more serious version of what the show is – gently humorous slice-of-life about five fujoshi-friendly boys making their way through high school. Shun's introspection about the future brought a nice bittersweet tone that was very appropriate for a last episode – as much as anything he was sad because he was thinking about the gang breaking up, always a sad part of finishing high school – and Yuuta's low-key kindness was a nice cherry on top that was very much in character. All in all, a nice finale.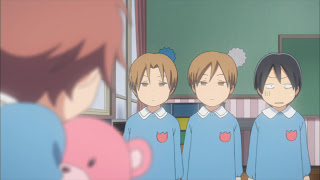 I was very much of two minds about this series when it started – in fact, I stopped blogging it for several episodes in the first season. To be fair the show did struggle out of the gate and the second season was (happily) much the better. Part of it was me, though, as I was definitely expecting something quite different from what we got. I won't say I was expecting Danshi Koukousei no Nichijou, but that was definitely closer to what I envisioned – a show that was very much about the guy experience from a guy perspective. My main gripe about the first several eps (apart from the fact that they were rather boring) was that everything that happened seemed to be gender-neutral. It was a 4 cute girls @ school show with penises.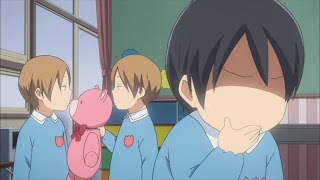 So what changed that might me at least something of a fan – the show, or me? A little of both, probably. Once it became clear what KtB was and more importantly what it wasn't, it was easier to appreciate for its own charms. And with the arrival of Miyu Irino's Chizuru on the scene just before the halfway point of S1, the series took a dramatic turn for the better. All the gentle wistfulness that was putting me to sleep suddenly got shaken up, and Chizuru added desperately-needed energy to the cast. He forced the others out of their comfort zones and drove the action forward. Both the situational comedy and the romance aspects of the show improved, too.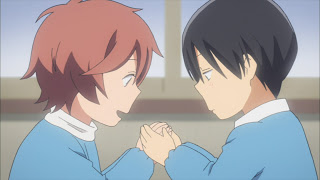 So did Kimi to Boku ever really get past that gender-neutral barrier? While, not really – but TBH, neither did Oofuri and that's a show I liked an awful lot in spite of it. There were elements of this show that struck a realistic chord for someone who used to be a teenaged male – among them the obsessive drive to find ways to waste time and on general nonsense (again, often driven by Chizuru). I think Oofuri and KtB are both shows that present teenaged boys as fujoshi imagine them to be – non-threatening, emotionally open, and chaste (with a couple of notable exceptions). There actually isn't all that much in KtB that wouldn't have worked if the characters had been girls, but in the final analysis it still ended up feeling like a highly idealized series about guys rather than a series about girls. That's more than I would have guessed after four or five episodes.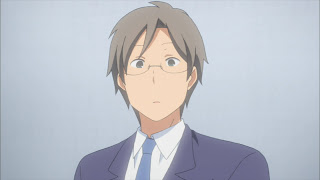 I like Kimi to Boku, and I'm going to miss Kimi to Boku. That's the most important thing I guess, and it tells me that the series succeeded in what it set out to do. It certainly wasn't a groundbreaker and I don't think it's going to be regarded as a classic, but it does manage to carve a fairly distinct niche for itself (given that Oofuri is really the only comp I can think of, that's surely the case). It is after all a show about male friendship and that's an element of anime whose demise I bemoan frequently, and it it leans towards the fantastical and idealized rather than the messy reality of life, that's fine too – as a show, it doesn't have a mean bone in its body. If the real world were more like the one in Kimi to Boku, it'd be a much happier place.