"And they lived happily ever after…"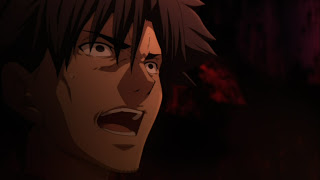 So, in the end, all of the villains in Fate/Zero walked away pretty much in the pink – except Kiritsugu. Though to be honest, I wasn't entirely thrilled he got off as easy as he did, given the amount of death and misery he was responsible for. If there was a low point of the finale for me, it was when Shirou (Noda Junko) made his "In saving me, he was saving himself" scene. I mean, honestly – your actions have just directly resulted in the annihilation of every citizen of Fuyuki Town – and because one boy survives, you get to be redeemed? For once, Urorbuchi's God is a very forgiving one.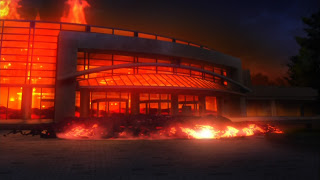 Don't get me wrong – it's not as though Kerry walked away without his fair share of misery, but the scales still end up (for this portion of the tale, anyway) tipped in his favor if you ask me. Considering that the second season of F/Z wound up boiling down to a systematic discrediting of both Kiritsugu and Saber's philosophies it's only right that they should see their fair share of miseries. Kiritsugu at least was forced to see the direct results of his misguided life choices, and Arthur was forced to come to terms with how little she understand the practical implications of her own philosophy.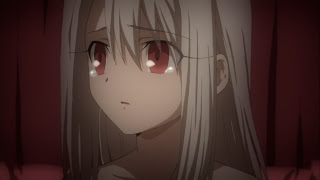 In the final analysis, it's ironic how alike Kiritsugu and Arthur turned out to be – where they'd seemed to be an oddball choice as Master and Servant, they were actually quite well-matched. Each exemplified the extremes of misguided visions for the world – a range from pure idealism to pure consequentialism – and each, in the end, was forced to see the results in action. Each wanted the Grail for entirely the wrong reasons, and their quest brought each of them nothing but pain in the end. I can't count how many second chances Kiritsugu got in his life without deserving them, and he squandered every last one. Right up until the last one, that is, where at the very least he took the opportunity to save Shirou's life and raised him safely to adolescence. It doesn't atone for all the rest of it, but even one act of decency is better than compounding his mistakes still further.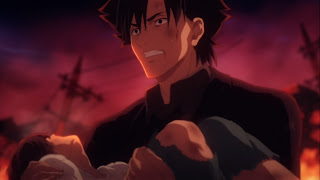 The baddies, by contrast, come out smelling like a rose. Kirei appears to have been granted immortality by the lava-like mud that flowed from the grail – at the very least he should be dead and isn't, and Gilgamesh denies all responsibility. Gilgamesh implies that it was Kirei's vision that actually came to pass when Saber obliterated the physical Grail, so if that's true in a sense the conflagration that consumed Fuyuki was perhaps the child of both Kiritsugu and Kirei (more irony). In any case Kirei is alive and kicking with a Grail-granted second life despite being shot in the heart by Kerry, and he has a good laugh about all that's gone down – about the only downer is seeing that Kiritsugu is broken enough so as not to even be worth his hatred any longer. In the end, Kiritsugu still confounds Kirei, and this still infuriates him. The pièce de résistance for Kirei's evil triumph is giving Rin the Azoth dagger that he used to kill her father at Tokiomi's funeral, which he's clearly doing just to stick his thumb in the eye of the universe and revel in his wickedness gleefully. She seems to sense the truth on some level, though whether it's knowledge or a suspicion is hard to say.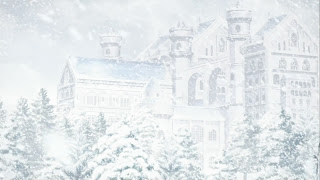 As for Gil, it appears that being baptized by the same fire that granted Kirei new life has granted him a physical body, which is an interesting twist. Naturally he takes this as a sign from the universe that it's time for him to take charge of the world again. As for Kariya, who I'm not sure whether to call a villain or not, he meets the end you'd more or less expected all along. But it's interesting to note that he appears not to have killed Aoi, but taken her wits (and who said Urobuchi wasn't sentimental?).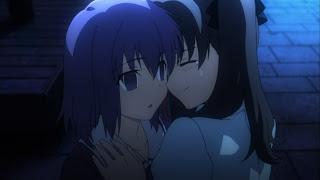 Finally we have a last look at Waver – which was something I didn't expect – and not surprisingly, it provides the most upbeat moments of the finale. He's still living with his "Grandparents", whom he's told that Alexei has gone back to London. Waver has experienced the closest thing to a healthy and normal character arc in F/Z as a result of the closest thing to a healthy and normal relationship. His time with Iskander has made him both wiser and more adventurous, and he declares that he'd like to stay with the Mackenzie's for a while, earning some money, and then experience the world for himself. It's bittersweet, because what he really wanted was to go with Rider on his next journey – but one gets the sense that Waver is going to be OK. If there's anything in this finale that speaks of an honestly redemptive quality for me, that's it.