"Skeletons in the Closet/Endgame"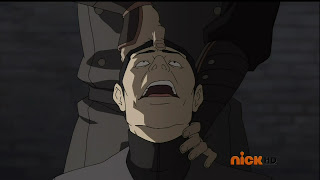 In the finale of Book 1, Korra gave us in microcosm everything that was good and bad about the entire season. It was exhilarating, beautiful, powerful, exasperating and ultimately disappointing. If you take the glass half-full approach this was practically Romanee-Conti '37 – the finale was full of some of the best moments of the entire season. But I can't help but feel that everything was ultimately undercut by the same flaws that showed themselves at the last possible moment.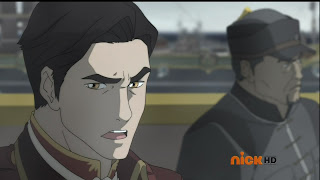 To start with the good – and there was plenty of it – Bryke showed a real ability to go dark this season, and did so all the more in this finale. Korra is no pacifist like Aang, but to see the Avatar actually take the lives of opponents in battle is a pretty shocking thing. Shock and awe was pretty much the theme of the day in that entire grand battle sequence that more or less opened the episode. It was one of the best "Avatar" scenes ever – the biplanes appearing from behind the buildings, the aerial combat, Iroh's daring feats of "fireflying", and the brutality of what was happening (despite the occasional parachute for the censors). It was breathtaking and magnificent stuff.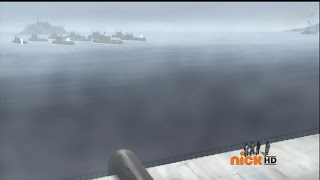 The entire premise for this season was quite excellent, in fact – complex and nuanced, genuinely interesting. But the devil was in the details, and the execution was rarely the equal of the setup. Setting aside the issue of characterization generally – I thought the characters themselves and the voice cast both were a step down from the original series – there was a tendency for the plot to take shortcuts out of convenience, and the take the easy way out. As nuanced as the writing was on the macro level, it was subtle as a sledgehammer on the micro level. The idea that Tarrlok and Amon were brothers was a good conceit, but having a suddenly repentant Tarrlok conveniently relate the entire story to Korra was lazy exposition.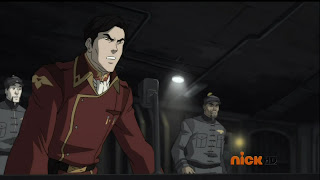 Lazy or not, I did enjoy the bleak and depressing story of Tarrlok and Naugatuk, doomed sons of Yakone. It explains the events of S1 in an oversimplified but satisfactory way, and there's a certain poetry in Naugatuk becoming an anti-bending crusader as an act of rebellion against his father. Yakone, who has no bending, reveres it and tries to force his sons to become world-class bloodbenders – and Amon, a world-class bender, hates bending so much he wants to wipe it from the world (apart, presumably, from his own). What this scenario didn't explain to my satisfaction is just why Tarrlok ended up the way he did, but that's something we're never going to find out now.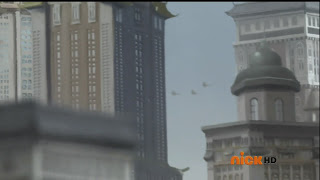 The plot for the final episode broke down on pretty predictable lines. Korra and Mako teamed up (get a room, already) to take on Amon, while the others went off on their own quest, to destroy the airfield where Asami-san's airplanes were preparing to wipe out Iroh's reinforcements (Iroh might want to consider whether sailing into the harbor of a city he's invading without checking for mines is a good idea). With Amon revealed as a superbender exposing that to his followers does seem like a good idea, though I suppose Amon gets credit for having the foresight to paint scars on his face, just in case. The final battle was solid, with the most interesting part being Korra's mysterious retention of her airbending. Given that it's not her native discipline it's curious that it should be the one Amon was unable to take away – I wonder if we'll ever get a back story on that.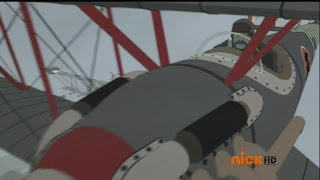 With the ending itself, Korra does what it's been doing all season – teasing us with greatness before delivering a head-slapper. I was amazed at the Fate/Zero moment which brought Naugatuk and Tarrlok's story to an end – amazed, if nothing else, that it made it onto Nick at 11 AM on a Saturday morning. And it left us with a tantalizing scenario – Republic City saved, but Korra questing to re-discover her bending. That would have made an interesting jumping-off point for Book 2, but Korra does what it's been doing all season – copping out. I absolutely hated the last scenes – Aang appearing and giving Korra her bending back, and Korra restoring everyone else's. What a waste of all the build-up and subtlety – a reset button, and all is well. We even got a Korra-Mako moment to put the cherry on top.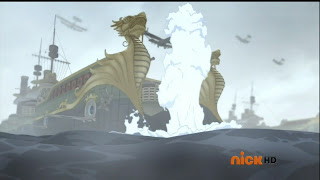 Once again it all comes back to the two Achilles' heels of this series – rushed pacing and obvious, easy resolutions. And the problems in characterization can largely be put down to those causes, too. For all it's flaws, the original Avatar was really able to take its time telling a story and developing its characters, and that was sorely missed with Korra. With every episode dedicated to major plot developments and the romance in turbo mode, there was little substance to anything on the character side. I'll be honest – I find both Korra and Mako (Asami too) to be pretty boring as characters. Their romance holds no interest for me because they hold no interest for me. And the more interesting side characters weren't given enough development to really become three-dimensional – the potential was always there for Bolin and Tenzin and Lin and even Pema, but it was never realized. Ironically the only Book 1 character whose potential was realized was Amon – he was a gripping presence who commanded every scene he was in, and his story ended up being by far the most interesting and complex.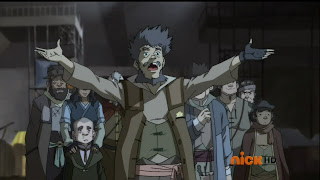 That of course leaves us in an interesting and worrying position going into Book 2 (theoretically sometime in 2013). The most interesting storyline and the most interesting character in S1 are both over and done with. What is Book 2 going to consist of, I wonder? I hope the romance angle is set aside – I'd much rather endure Korra and Mako being lovey-dovey than a season full of angsting about their fragile love. All the problems of S1 have been happily glossed over – Amon is dead, everyone's bending is back, and Korra and reached out to the Spirit World. What I'd like to see is a follow-up that acknowledges that while Amon was an extremist, to dismiss everything he stood for is folly. He became what he did rebelling against the tyranny of his father, and he drew so many followers because there were a great deal of non-benders who agreed with him that they were getting the short end of the stick. Amon's terrorist approach exposed some very legitimate fault lines in the new world Aang and Zuko created – full credit to Bryke for making that happen – but I hope they aren't simply plastered over and forgotten now that he's gone.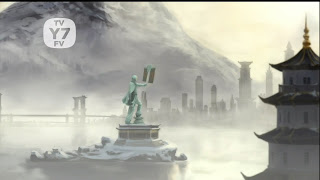 My final thoughts are this: Korra was a very good show, but for my particular tastes not the equal of the first series. In three long seasons Avatar had many ups and downs, but on balance it offered much more compelling characters and a world that felt richer because we were given time to really explore it. Korra was beautifully animated with an excellent premise, but in the end the experience was shallower because we were never given time to fully bond with it. I think it boils down to your priorities as a viewer – I could easily see many people preferring Korra and they wouldn't be wrong to do so. For me, I prefer the more personal experience of the original series. I'll be looking forward to seeing what Bryke come up with for their encore.