OK – who the heck thought that was a good idea?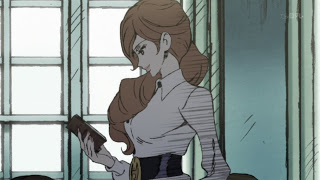 I'm going to say my piece and get out of the way pretty quickly here, because nothing good can come of analyzing this ep too deeply. I suspect this is the ep that's going to divide those who've drunk the Okada Kool-aid and the rest of us, because I won't sugarcoat it – I thought it was pretty awful. I'm as far as you can get from being a Lupin purist, and even I was dismayed. And you have to start with Kaji Yuuki, who at least proved he can stink up the joint playing either sex. I'm not sure why Okada has such a fascination with emasculating her male characters, but her Oscar was already emasculated so this just felt like overkill.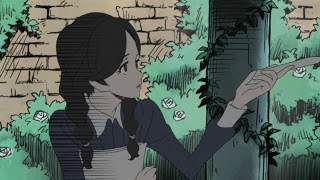 Gosh… Incredibly weak acting by Kaji-san, a forced and uninteresting plot, and to top it off it really made no sense. Do we not even get an explanation for how Lupin was able to escape the gassed greenhouse? This ep was off to a bad start building an ep around Oscar in the first place, but even I wasn't expecting this kind of disaster. It's easy to see why Okada loves Kaji so much, though – his weak persona invites the kind of derision she loves to heap on her male characters, so her job is half-done before she ever writes a word. But at least make an effort to give us some sort of interesting story, Okada-sensei – something to hold onto, anything. That was as thin as the skin on a pudding.
I guess that about says it, really. If you loved this, more power to you – but for me, this episode was a warning of everything that can go wrong when Okada has complete creative control. She can be self-indulgent in the worst way, in that she's clearly writing strictly for the purposes of indulging her own fetishes and indulging the fact that pissing people off for its own sake turns her on. This series so far is everything that can be right about her as a writer, and everything that can be wrong – she can re-invigorate, be provocative in a good way and deliver excellent dialogue – but she can also fall in love with her own cleverness and destroy everything she creates in the process. Unfortunately, everything with Okada has to be about Okada – be that something original, or a chestnut like Aquarion or Lupin. Sometimes it works and sometimes it doesn't, and this week's Lupin, really, really didn't work.