A pig and a ferret walk into a café…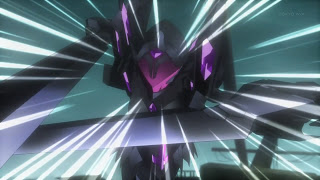 I'm still wondering about Aqua Current, who seems to be hiding a lot more than she's revealing. I feel as if subtle hints are being dropped here – Haru "barely felt" her breast when he grabbed her. Her clothing – both in the RW and her ferret avatar – is decidedly gender-neutral. It doesn't really matter so much, I suppose, but it's interesting to speculate on. Whatever the truth of Aqua Current's identity is she has an interesting way of going about her job, and an interesting strategy for safely restoring points to her clients by challenging higher-level linkers (that was a rule I wasn't previously aware of). I wonder what the other reason she stays at Level 1 is – and if her old master is who I think it might be.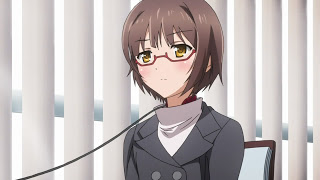 I suppose I have no choice but to concede that Taku is sincerely repentant for what he's done. In fact, he seems to have quit the kendo club as part of a grand plan to strip himself of everything he's gained in order to atone for his sins, culminating in uninstalling Burst Link when he's taught Haru everything he needs to know. The whole setup with Kuroyukiihime deciding to teach him valuable life's lessons seems a little bit of a stretch to me, especially given what's just happened to her and his role in it. I suppose it could be inferred that she's really doing it as a sign of her dedication to Haru, knowing what Taku's plan would do to him, but it still rings a little false to me – too convenient and a little overdramatic – as does his decision to turn up overnight as a transfer to Haru, Chiyuri and Snow Black's school.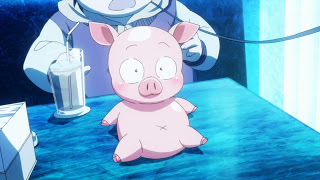 I'm starting to feel curiously detached from this series at the moment, and I'm not exactly sure why – it's not as it it's suddenly taken a nosedive in quality. The character dynamics aren't bad and the world-building and combat sequences are quite creative. But the last couple of eps haven't clicked with me, and the plot and character developments are striking a bit of a false note. With a one-cour series I'd certainly be in it for the duration, with 17 eps to go it's just now getting to decision time for me. I'm hoping the Haru-Chiyuri-Taku triangle can raise a little spark, or that the series starts to dig a little deeper into the philosophical question of who's right in their thinking about the state of affairs in the Accel World. Right now things seem to be treading water a bit, and that's about where I am too. When blogging a show, ambivalence is about the worst thing possible. I'll see how I feel after next week's episode.