In which all the exposition that was skipped over for 19 episodes was shoehorned in for your entertainment.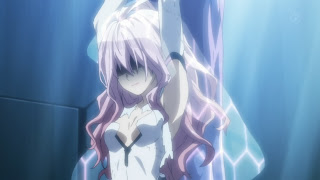 I always have a bit of a problem with characters launching into long, rhapsodic trips down memory lane for no reason but to fill the audience in on what the writer thinks they have to know. It's a symptom of lazy writing and as such fits right in here, though in all fairness it's a very common crutch in anime (and not just anime). But even if Guilty Crown is in good company, it still says something about the seemingly improvised nature of the story – it honestly seems as if things weren't planned in advance but rather we've gone from one blind corner to the next, making wild steering corrections (in the form of radical shifts in character behavior, mostly) to keep the car on the road. And it still is, but just barely.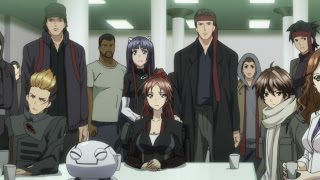 In the end, most of what this episode laid out in flashback form (mostly from Keido) could have been inferred, with a pretty high accuracy rate. Keido is an egotistical megalomaniac, a former close friend of Kurusu who grew jealous when Kurusu (Toshihiko Seki) – who was both a lone wolf and more socially adept than he – eclipsed him personally and professionally. The apocalypse virus came to Earth on a meteorite that crashed in Oshima, where Mana was the first to touch it and get infected. As a result she began to transform into "Eve", the bringer of the fourth apocalypse that would reshape the planet and mostly wipe out humanity. She started her brocon tendencies while said brother was still in the womb of their mother, who was dying of the virus, because she'd picked him out as her "Adam" (I keep expecting Cruz to show up any second).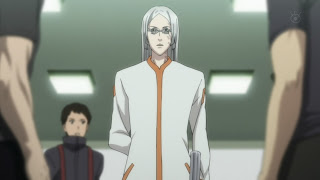 Baby Shu is born, Mama dies, and Kurusu eventually remarries Haruka, a grad student and Keido's sister, who looks after Mana and Shu. Meanwhile Keido has been experimenting on boys trying to engineer his own Adam, and failing miserably – and one of his subjects escapes and is rescued by Mana (Triton/Gai). Kaido is in a hurry because he's cut a deal with Daath to deliver Adam and Eve to them, and eventually he goes to Oshima and shoots Kurusu in the head to prove what a nut job he is. I suppose Inori was an artificial being created in his lab to act as a host for Mana, though I'm not completely clear on how or why, nor am I really clear on who exactly Daath is and what their motive is (except that they're older than those nasty Zionists) or why their envoy, Yuu, never seems to age.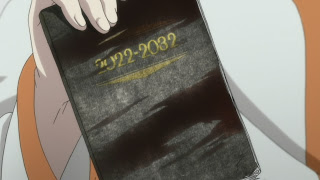 In the present, a lot of things were happening that were supposed to pack an emotional punch, but they mostly missed the mark for me. Yahiro's transition back to being a nice guy seems totally arbitrary. The touching farewell between Souta and Shu was inflated way beyond the importance it should have held in the story. Shu's decision to return the voids so the others wouldn't die if he did was nicely portrayed, as was their refusal to allow him to, but the whole thing was just a little louder and more histrionic than it needed to be. I think it does tell us that Shu is very unlikely to be KIA in the battle with Gai, as I don't see all those who stayed behind just popping out of existence. I do wonder what happens when Mana/Inori sees Shu – since he was the one she originally wanted to pair-bond and make the apocalypse with, why would she settle for "Rebound Gai" now? He's not even her blood brother – where the forbidden thrill in that?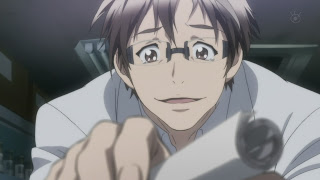 In the end, the degree to which I can care about the finale is really limited by the lack of buy-in to the character arcs and the slaphazard nature of the plot. I still don't have any feeling for why Gai is doing what he's doing, beyond the pure mechanics of it. The Daath are a cipher, a random variant with no anchor in the story. I'm curious to see how it all turns out, but it doesn't go much beyond that I'm afraid. About the most authentic element of the story for me at this point is Haruka, who comes off as a sort of hero for doing what she did in raising Shu. Sadly, it does look as if the most interesting character in the series, Segai, is actually dead. Leave it to Guilty Crown to make the one character to actually stay dead be the one I wanted them to bring back.