For a show that was so far off my radar screen that I forgot it was even on the schedule until the first episode aired, Brave 10 turned out to be pretty good.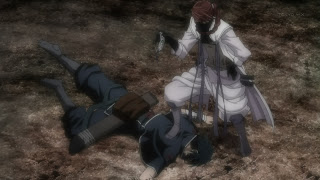 There wasn't too much unpredictable about this series, and that applies to the finale, which pretty much went according to my expectations. But for me that's fine, because comfortable familiarity was one of the things that drew me to this one. There's nothing more comfortable in anime terms than a good sword story (Sengoku or Meiji Era will both work fine) that takes its roots in Japanese history and puts its own spin on it. Considering how drastically the source material had to be cut back to meet the one-cour schedule, there was really only one direction this ending could go – and it did.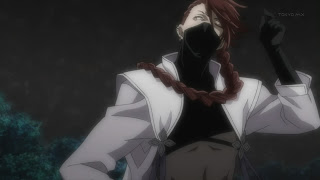 One thing the finale did offer plenty of was deaths. Hanzo and all of his cohorts bar Ana (very predictable, that) made their exits from this plane in variously grisly fashion. Of course, you knew that Isanami was going to be redeemed by a statement of belief from Saizo, and indeed that's what happened – but not before her Goddess form consumed Hanzo in showing his the error of his arrogance in thinking he could control her. If Hanzo's tack was to feed the darkness by playing on Isanami's insecurities and fears about herself, Saizo naturally took just the opposite tack – reassuring her that she wasn't a monster but a human being, and that her very heartbreak was proof of that. Simple, predictable, but effective.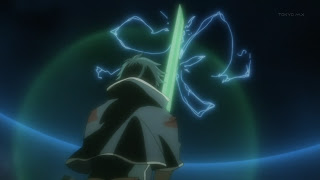 If you were looking for overt signs of romance, you'll be disappointed – neither Isanami nor Yuri got a kiss from Isanami, and in fact the only one to give her a proper hug was Yukimura (though his heart surely belongs to Rokuro). Still, we had the requisite postscript of the Ten Braves frolicking together, with Isanami back in her genki, troublemaking form. There's also the matter of Date Masamune, who hasn't quite given up on possessing Isanami's power and plans to take it from Yukimura by force, and of Ieyasu, who Yukimura's allies are still determined to overthrow. But that's for the manga readers – I don't suspect there will be enough fujoshi Blu-ray buyers to get us a second season, though interestingly enough it was recently announced that a Brave 10 stage play will be premièring in Japan this year.