So why in the world would I start writing about a series right in the middle?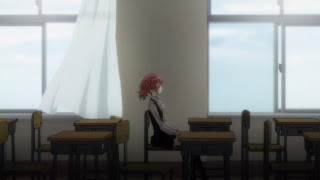 It's not easy to answer why I'd start covering Inu X Boku SS – at least intermittently – halfway through its run. There are lots of reasons, starting with the fact that almost all of my blogging schedule is concentrated Saturday through Monday this season. I was enjoying this show more than Brave 10 and PapaKiki, which I'd been tentatively blogging until this week. There have been developments in the series in the last few weeks that were of more interest to me than the first few eps. Mostly, though, it's because Inu X Boku is one of the very few series that have reminded me of Petopeto-san – one of my very favorite anime ever, and one of the most underrated. There's a similar sly and thoughtful look at race relations as played out through the intersection between the lives of ayakashi and humans, and though the tone is very different, it's not as different as it first appears. Petopeto-san is a sweet show that's darker than it seems, and Inu X Boku is a dark show that's sweeter than it seems.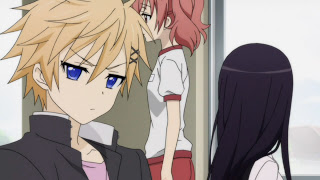 Among the other things I like about this series is that it has a new ED every week, something I've always been a sucker for – I like seeing the various characters showcased. While there's a certain formulaic quality to the premise, the writing twists it enough to make it interesting, and I especially like the fact that the lead is a tsundere who knows she's insufferable when she's acting like one. It's highly unusual to see a character visibly slip in and out of tsundere mode like this, and try to catch herself when she does it. It's an interesting performance by young Hidaka Rina, who's shown me a lot in her brief career. The storytelling is unconventional, without too much interest in traditional plot (this week's "conflict", with the nure-onna, lasted about five minutes). I also find it fascinating that the look of the series is so radically different from anything else David Productions has done.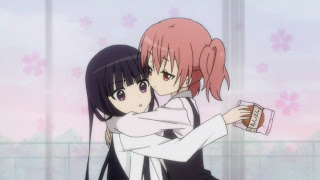 For all that, I think the most interesting element of the series for me is how much more interesting the supporting cast is than the lead pair. That's both a strength and weakness for a show, and the fact is, while I find Ririchiyo's situation interesting, I don't find watching her – especially interacting with Soushi – all that interesting. That's why I've enjoyed seeing the focus of the series shift in recent episodes to my favorite pairing, Watanuki and Karuta. What I love about these two – aside from the fact that they're an incredibly kawaii couple – is that their relationship is so straightforward. They feel exactly the same way – they love each other unreservedly, even if they have different ways of showing it. Watanuki's hapless efforts to appear strong (take off the damn hair clips, Boy!) and to protect Karuta despite the fact that she hardly needs it are the most compelling emotional pull of the series for me. How can you not be taken in when he says "I'm bad – I won't be friendly!" I love Karuta's odd yet oddly sensible look at the world – how she doesn't see any of the things that distract normal people, but cuts right to the essence of any situation. "Cooking is about the possibilities" indeed.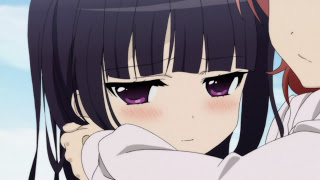 Fortunately, though I find Ririchiyo and Soushi less than riveting they're not such a drag that it ruins the series for me. I like them OK – just not as much as the supporting cast. While Karuta and Watanuki are my favorites I'm also quite fond of Renshou, who hasn't been as prominent of late but was my main source of amusement early on – a great deadpan performance by Hosoya Yoshimasa. Of Miyano Mamoru's Zange I'm still not sure – Miyano-san has had an amazing year but this is a bit of a lazy performance from him, too much in his old sweet spot. A little Zange goes a long way for me. He does bring a broader comic element to a generally low-key show, though, and that's a positive – the occasional outbreaks of bizarre and outlandish humor are one of the things that keeps me coming back. I wouldn't go so far as to call this an excellent series – it's no Petopeto-san taken as a whole – but it sneaks up on you. It's interesting and deceptively heartfelt and often subtle, and those are all qualities I appreciate. In short – Inu x Boku is a good show, and it's providing me a good deal of enjoyment.