It took me a little while to decide BRS isn't for me, but BRS isn't for me.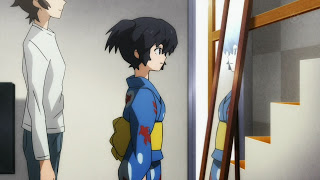 I think we've seen an interesting evolution in the way anime's obsession with teenaged girls (and even preteens) has manifested over the last few years. While for quite a while it was simply enough to show them being cute doing everyday things – and we still have our fair share of shows that do that – there's been a growing trend to almost literally elevate them to messianic status. In short, anime is fixated on the noble suffering of adolescent females. In a funny way it both glorifies and exploits girls in the process, but there seems to be an endless appetite for this of late. The central tenet of most of these series seems to be that these adolescent girls (middle-school is the ideal age, though high school is acceptable) have a nobility and depth of feeling that no one else in the universe has, so it makes great entertainment to torture them, preferably in fantasy or sci-fi situations.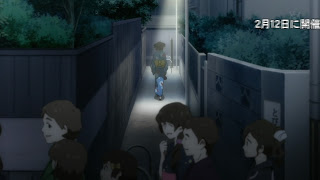 I'm not saying this trend is better or worse than any other anime trend, simply that it exists – and anime is a medium that's compulsively driven by trends. And as is the case with any trend, some shows execute this far better than others. Puella Magi Madoka Magica is an obvious example of a show that takes this idea very seriously and for the most part excels at executing it (mostly thanks to the subtlety of Urobuchi Gen's writing). The colossal success of "Madoka" didn't create this wave but it certainly intensified it, and not all of the shows trying to ride it have the skilled creative team to pull it off. Of the current crop, a show like Rinne no Lagrange succeeds because it doesn't obsess over the suffering, but takes an optimistic worldview and presents it in a pleasing, uncomplicated way. Senki Zesshou Symphogear succeeds because the honesty of the emotion comes through, and while the execution is clumsy it's utterly unpretentious.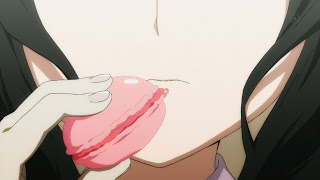 For me, Black Rock Shooter is trying to create this same quasi-religious glorification of female suffering, but doesn't have the chops to pull it off. In watching it I can't shake the feeling that it's something very calculated and commercial trying to pass itself off as profound – as if certain variables were plugged into a sophisticated computer program with the intent of spitting out a franchise. The melodrama is turned up too high, the symbolism is too obvious, and the emotions of the characters just don't ring true – at least for me. I don't like being pushed and prodded this hard to feel what I'm supposed to feel, when I'm supposed to feel it. I think the interplay of the two worlds is supposed to feel subtle, but it comes off as forced and artificial. It doesn't help either that the production values feel very average, and the character designs don't really pop. I felt after the premiere that I might prefer this to the OVA, mostly thanks to Imaishi's influence on the art, but I think I've changed my mind – the OVA had an appealing simplicity to the look than I prefer to anything I've seen here so far.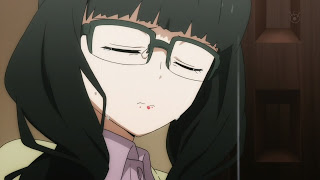 I know this show is going to be popular, and that's fine – anime is a business, and there's nothing offensive about it. I don't see a meaningful contribution to the genre here myself, because I think this has been done better on several occasions. I'm not going to rip on BRS for being exploitative, because it's no more so than any of the other shows that blazed a trail for it. I'm not sure how I feel about the genre itself and what it says about anime. Is idealizing and deifying little girls any better than the treatment they used to get in most anime – or just different? Rather than sexualizing or worshiping the Platonic ideal of the teenaged girl, I wish there were more series than simply portrayed them realistically – just as I wish there were more series that did that for boys, rather than painting them as either meek and witless plain yogurts or oversexed morons. Perhaps those shows will always be the exception rather than the rule, but it can't hurt to hope things will get better.