Tanto was serialized? That's the most depressing "good news" ever.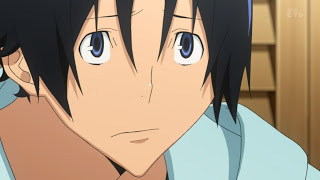 It's looking inevitable that the crap gag manga (well, it is making me gag) is going to swallow up the rest of this season and deprive us of any coolness or GAR from Ashirogi Muto. No good manga from the MC pair until the Fall at least? Damn, that sucks – and it kind of just makes me want this season to end as quickly as possible. It's fortunate that there is some other interesting stuff happening, because if this series was all about Tanto is would be close to unwatchable. I get that Ohba-sensei is trying to deliver a comprehensive look at what writing a gag manga is like, but it really feels like a questionable dramatic choice to me.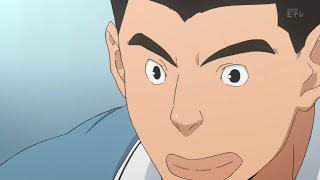 The irony here is that even though Hattori isn't even their editor, he's still doing far more for Ashirogi than Miura is. You can see in Mashiro's eyes this week that the light has finally clicked on – Miura just doesn't get it. He's been trying to play the adult and think positively, but in this case he (and Takagi) should have trusted his first instincts. Meanwhile Hattori has landed himself a major talent, and is using that to try and motivate Ashirogi to aim higher and do more. Hattori's main motivation is certainly in developing a successful manga in +Natural, and the little scheme involving Niizuma serves that goal – but Ashirogi seems to have been on his mind at every step of this process.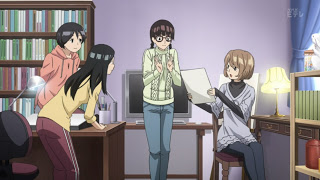 Of course, the sharp-eyed Yoshida lamped out the Hattoris' little scheme as soon as he saw the artwork for +Natural – the Niizuma Eiji talent shining through through despite the pseudonym "MONEYS". There was turmoil inside the serialization meeting and out, but the quality of the work shone through. Of course Sasaki had to punish the Hattoris for scheming behind his back, so he names Oonishi (who I don't even recall seeing up to this point) as the new Lead Editor. Every editor on the staff immediately starts whining about Eiji working on two serializations, and what do you know – we've finally found something the editors and authors agree on, because they start whining as soon as they find out, too.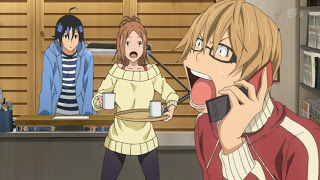 It won't be a surprise that it was Fukuda who was behind the dissent about this – as Hattori #2 says, he spends way too much time butting into other people's business. Often he's in the right, but here, I think he's wrong. He calls an authors meeting ostensibly to share ideas, but really to bring their bitching to Eiji – who as usual comes up with the good and says effectively, "Tough shit. If you don't like it, write manga better than the ones I'm doing." Again Niizuma is the smartest guy in the room, which sometimes gets forgotten under all his theatrics and sill behavior. Also behaving in a silly manner is Hiramaru (nothing new there), this time in his decision to pursue Aoki. Alas, his plan to driver her home from Niizuma's is foiled when his expensive German car is towed and she ends up riding on the back of Fukuda's motorcycle. Hilarious, but also quite telling about who Aoki ends up dating, I suspect.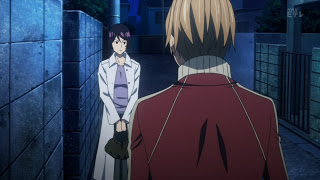 Finally we have the matter of Takagi's personal life to deal with, and Iwase isn't making that easy. Talented though she may be, Iwase is one of the most obnoxious characters in anime. She's arrogant, dismissive, judgmental, and worst of all her borderline-stalking of Takagi is genuinely creepy and scary. If being beaten by her manga motivates Takagi, fine – but she just doesn't know when to quit, even when he quite clearly tells her to get bent. With all obstacles to his marriage to Miyoshi (who's better than he deserves) out of the way – and I assume the meeting with her parents next week is a comedic formality – perhaps Iwase will finally have the decency to back off.
Now – please cancel this moronic gag manga already, and give me my show back.