Kaoru was strictly middle of the pack for me in the first season of Amagami SS, but I'm finding my preferences when it comes to heroines aren't necessarily carrying over.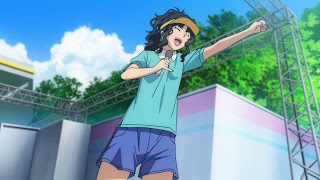 There's been a notable lack of imperative for much of this season. None of the episodes have been bad or anything, but a lot of it has felt like it really didn't have any compelling reason to exist at all. This first episode of the Kaoru arc, by contrast, had momentum right out of the gate and kept it going throughout. It had a lively and upbeat tone that matches her character, and the nature of the relationship between she and Junichi lends itself to further exploration. Of all the couples that existed at the end of their S1 arcs, this one in many ways felt the least complete. Could they make the transition from osananajimi to couple, or were they going to one of those couples that acted like pals?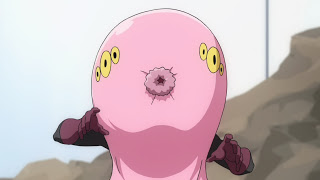 I was glad to see the arc jump right into that, and build the episode around it. As Kaoru's friend (Kodawaki Mai) points out, the stuff Junichi and Kaoru do together as a couple is pretty much the same stuff they did before. As a remedy for this, they hatch a plan for the couple to take a summer trip – complicated by the fact that Junichi is flat broke. This leads to a pretty funny sequence with the two of them working in a hero show, which Junichi messes up by getting a little too enthusiastic (and jealous) in his villain role. They only get half-pay and a warning never to come back, but it's enough to land the two of them on that ultimate in cheap-o vacations – the bus tour.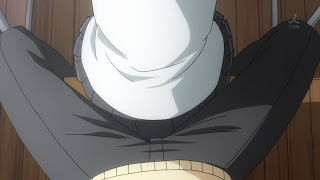 Let me say up front that I knew they'd get left behind by the bus at the rest stop – that was telegraphed the minute the driver announced the 20-minute break. But the bus scenes were still fun, and in fact the bit with the two of lip-wrestling over a piece of candy and the impact their soundtrack had on their fellow passengers was probably the most Amagami has made me laugh this season. I wasn't wild about Kaoru's S1 arc, but I do like her better as a pairing for Junichi than Rihoko. Their friendship is more on even terms, with Kaoru giving as good as it gets, and Junichi is so relaxed around her than it makes all their scenes together relaxing and easy to watch. Pair that with a "plot" that's probably the most interesting of the S2 arc thus far, and you have the makings of a pretty successful episode. With a good follow-up next week it might be the best arc of the season so far.