There's no series currently airing that makes me feel as pissed off as Bakuman does. That must mean it's doing something right.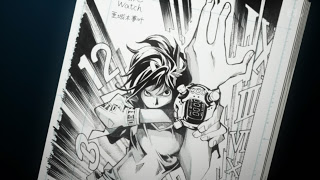 It's not all about being pissed off, of course. This season is also pretty damn exciting and suspenseful, with so much happening and so much emotional investment in it. Another thing it's becoming is pretty depressing, because while the first season was a generally upbeat story about the pursuit of a dream, this season is more about being slapped in the face by cold, hard reality. Maintaining a goal isn't nearly so much fun as achieving it, especially if you're only 18 years old. Rather than the quest, this season is about the obstacles – health issues, corporate indifference, incompetent bosses, and, most disturbingly, a failure to connect with the readers. And my sense is that things are going to get worse before they get better.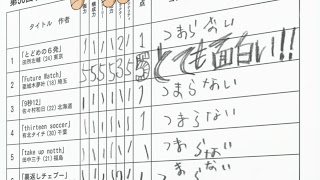 I feel quite comfortable in my assessment that Miura is a tone-deaf editor – wrong about where the talent of his writers lies, and wrong about what will appeal to the readership. I certainly wasn't surprised that Hitman 10 fared poorly as a one-shot (10th) though I was a little worried that the story was setting us up for a shock by having it beat Future Watch. It was clear Takagi and Mashiro didn't have their hearts in it, and if you don't believe in your project it's hard to expect anyone else to. And when Niizuma confirmed it with his own opinion, that pretty much cemented mine.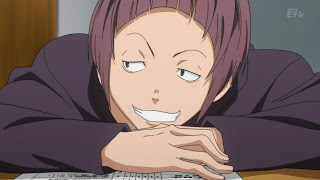 The real surprise, for me, is that Future Watch didn't do better. Ashirogii clearly believed in it 100%, and Niizuma was totally wowed by it. But 9th place isn't especially good, even for a one-shot going up against two new serializations. So what's the problem – has Ashirogi Muto lost their touch? I don't believe so. It could be due to Sasaki's odd decision to run the two one-shots in back-to-back issues, causing reader burnout with Ashirogi's work. More likely, I think it's something Niizuma hit on (and the judging for the monthly contest anecdotally confirmed): their style is perfect for him, as a super-smart guy and connoisseur of manga. But they don't write protagonists that the average kid can identify with – as Eiji put it they could be seen as if they're "weak, cold, or have no heart". In short, they're not typical shounen protagonists – and in fact, I really wonder if Mashiro and Takagi's talents might be better suited for seinen. Money & Intelligence is really more of a seinen than a shounen manga, and Future Watch sounds like it could be one, too. Not to mention that Death Note isn't exactly your classic shounen with your classic MC either.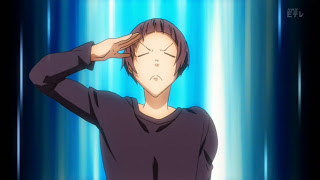 My suspicion at this point is that if either of their one-shots are chosen, it'll be Hitman 10 – because the results are close enough that Sasaki can claim it actually did better considering it was up against Takahara's gag manga. And really, I think the final decision will be more about supporting Miura than choosing the best story. Or it could be that both are rejected for serialization – the story is gloomy enough right now that I could see it. And I think the shit is really going to hit the fan, as Takahara is now blaming Miura for the relatively (6th place) mediocre performance of the first chapter of "Business Boy Kenichi", Miura having insisted he insert more jokes. I don't know enough about that situation to judge that charge, and I have no doubt Takahara was influenced by listening to Ashirogi Muto complain about Miura while he was assisting them. But the fact is, Miura has done absolutely nothing so far to inspire a whit of confidence in me, so as far as I'm concerned he's guilty until proven innocent.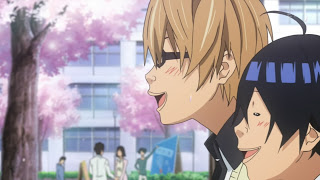 Speaking of Takahara, you have to feel for Nakai. Having been serialized, he's now forced back into being an assistant for a teenager who just got serialized himself. As bad as things are for Takagi and Mashiro they're worse for Nakai, who's clearly running out of chances. But he's not helping his own cause by mooning endlessly over Aoki, and he's compounding the problem by seemingly falling for his new co-assistant, Natsumi. If Nakai keeps thinking with the little head instead of the big one he's going to keep sabotaging his own career. Given how talented he is as an artist, it makes me wonder if this sort of weakness has hindered his success all along.