There have been some wonderful chapters this season on Ika Musume, but with a somewhat different tone than last. Finally, we have an episode that strings three solid sketches together and feels pretty much indistinguishable from that first season.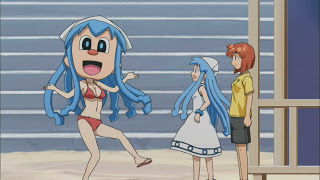 If I were to try and describe the tonal element that we haven't seen much of this year, it would be "twisted". The show has definitely taken on a warmer and more wistful tone, and the comedy has tended to be more dialogue and character-driven, linear and conceptual than in the first season . What we've gained in heart we've surrendered in edge, but this episode – for whatever reason – seemed to have more of that element than any that have preceded it. All three skits had a lot of the random, slightly disturbing element that made much of the first year so unique. Much of the humor is derived from nothing more than timing, subtle sound effects and facial expressions, and beautifully staged sight gags.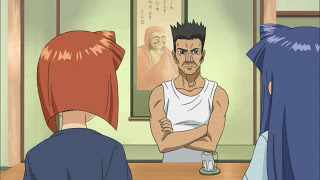 We start out with a visit to the house of Minamikaze's owner, Tokita-san (Koyama Rikiya) itself a throwback to last year. He's of course the father of the super-shy Ayumi and creator of the legendary big scary Ika heads that he forced her to wear in an attempt to steal Lemon's customers, which succeeded mostly in terrorizing small children. There's lots to love in this mini-episode, starting with Tokita-san himself. His speech patterns and behavior are hilarious and inexplicable in that demented way vintage Ika Musume is. Also of note are the big scary Ika heads that the enterprising Tokita-san has turned into planters, and even better, the one he's turned into a washlet. I don't even want to consider the Freudian implications of Ika-chan using that convenience, but I'm not at all surprised she felt violated afterwards.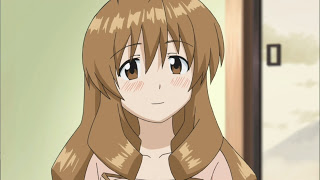 Next up was screwball comedy, again more in the tradition of last season that this, as Ika falls down a flight of stairs and loses her memories. There's lots of gold mined here, not least from the way Ika falls back on intuition to judge those around her. Takeru is a "nice person", Eiko is "not too bad", but only after she gives Ika a fried shrimp, and Chizuru is unutterably terrifying. Ika also picks up immediately that not all is right when both Cindy and Sanae try to take advantage of the situation by implanting fake memories on Ika's brain. Leave it to Ika to be the one to finally point out the sheer absurdity of her very existence ("We were wondering about that ourselves") but when she tries to pull her "hat" off things get genuinely creepy for a minute. It's a scary moment when ink seeps out from under the hat and Ika collapses, but it does restore her memories – all but Sanae, of course, who hilariously remains dead to her.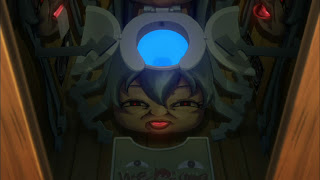 Finally, it's club time as Ika hangs out with Kiyomi and her friends. Introduced to the notion of school clubs, Ika suggests they form an Invasion Club, which is a big hit with Kiyomi and her three friends. Of course the "invasion" turns out to be invading places middle school girls love to hang out in such as karaoke clubs and boutiques, but the highlight of the chapter is the revival of the (much superior) first season OP as a soundtrack for their "club activities". And in the end, we learn that squid girls have weak resistance to human rhinoviruses.