Tamayura is as gentle and pleasant as a morning breeze, and I do find the TV more engaging than the OVAs. But I confess, the whole affair is still a bit boring for me.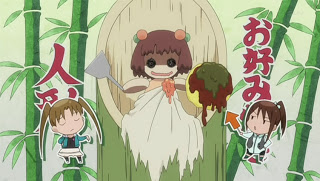 Whether it was the presence of Yasuda Kenji as director or something inherent to the source material, I found the sublime Ikoku Meiro no Croisee to be far more engaging than Junichi Sato's other works because for all the warmth and Yune's cuteness, there was an edge to the story. All of the relationships had a little sadness and the potential for conflict. While there's a lovely bittersweet element in the story of Fu-chan's Dad, all of the characters here are so good and kind and caring. I have this issue with Aria too, to some extent.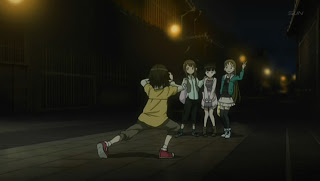 I have nothing against feel-good stories that meander through trivial daily life – I'm just not sure I can find enough interest to write about this one weekly. The upside here is probably Sketch Book (written by Okada Mari and supervised by Junichi) – a series where everyone was nice and not much happened, but I was still solidly entertained. Why? Because in addition to the bonhomie, it was also funny – sometimes very much so, especially when Kate was around. I'll keep this one in the viewing rotation, but probably hold off blogging for now.