A little slow on the review with this one, but TBH I haven't felt too motivated with Baka Test this season.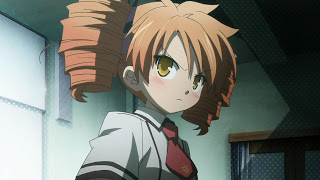 I'm really left to wonder at this point whether I was missing something during the first season. Were my standards too low? Have I changed that much in a year? Whatever the cause, I just don't like this series very much right now. I certainly didn't like it when it was viciously sadistic for most of the first six episodes, and I don't like to much better now that it's become oddly joyless and morose.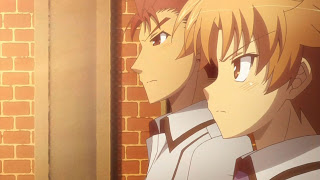 I suppose my enjoyment of this last run of episodes would have been much greater if I enjoyed Minami's character more, but even last season I was indifferent to her, and that's evolved into an active dislike. I certainly find the entire triangle involving the even more distasteful Miharu a chore to sit through, but it seems to have taken over the series, to the point where an episode about ESB battles is actually mostly concerned with Miharu and Minami. Where did the humor go? Where's the series that made me laugh constantly and fired me up with outrage at social injustice? In short – what the hell happened?
Having no horse in the Minami-Himeji race and finding the romance angle one of the least interesting elements of this series, I don't have much hope for the final two episodes. Since Aki's primary role now is to be abused it's really Voyeur and Hideyoshi that are keeping me watching, and they're really providing the only comedic elements as well. There are only three eps left so there's not much point in stopping now, but what a shame – either this series has left me behind of I've left it. Kind of feels like losing an old friend.