I always feel a bit like the fish swimming against the current when I criticize this series, but there were some worrying elements for me in episode 7 of Mawaru Penguin Drum. On balance I found it the most self-indulgent and least enjoyable episode so far.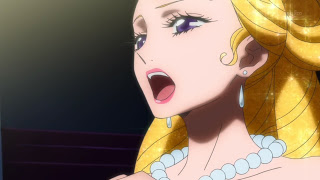 I've already stated my piece on Ringo – she works all right as a side character, but she wears very thin as a lead. It really does appear that she's the main character of the series now, since she's dominated most of the last five episodes, and that gives me great concern going forward. Whatever the valid psychological reasons behind her lunacy, her act is very one-note to me – it's really the same gag played over and over. I don't find her especially sympathetic and she's not the kind of crazy that can carry a series, like Haruko from FLCL. She's the annoying kind of crazy, and I feel for Tabuki if she indeed gets her claws into him.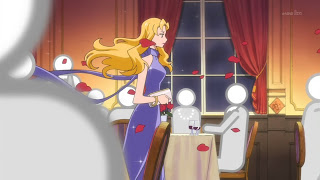 Of course, Tabuki's in a pretty bad place – caught between a yandere stalker with a daddy complex and what appears to be some kind of seductress control freak. I don't like either Ringo or Yuri much, which makes an episode of them fighting over Tabuki rather a chore. We also had to suffer through the gag of Yuri's bad singing again, although mercifully it wasn't as drawn out as it was in episode 4. The new twist on all this is that Ringo has officially made Shouma her slave, holding out the prospect of her diary as the Penguin Drum to get him to perform increasingly degrading and bizarre acts. Really, that kind of humor seems beneath someone like Ikuhara at this stage of his career.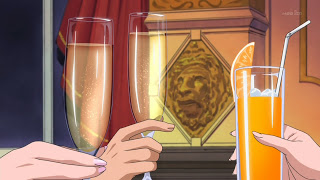 And then there's the entire witchcraft sequence with the frog. I know it was supposed to be hilarious in a completely bizarre way, but I just found it bizarre. And disgusting too, of course. So is Ringo a witch, now? That would explain the diary's predictive power, I suppose, although it seemed more to me that the frog bit was the desperate act of a crazed schoolgirl than a real witch. The worst part is, I don't really care – I just don't want to have to see it again. We did find out what the "M" in Project M is – apparently anyway – "Maternity". Not "marriage", or "Momoko" or any of the other interesting theories I've seen proposed. Unless that was a troll, of course.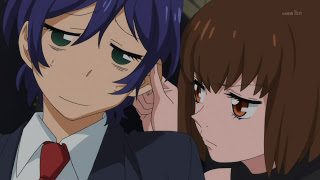 Of Kanba, we again see very little as he appears to be more a side character than the lead he appeared to be at first. He's familiar with the grayscale penguin balls that were used to zap the memories of his two old girlfriends, a point made clear as he asks the trenchcoat-wearing gent on the Metro about it while he accepts a fat packet of money. That Kanba has sold himself to dark forces to try and keep his siblings in their home is clear, though to just whom and just how deep is still a matter of conjecture. With Tabuki now engaged to Yuri and Ringo's potential surrender of the diary hanging by a thread, Penguin-hat Himari takes up Kanba's suggestion that they need to get Tabuki into Ringo's pants as quickly as possible, reasoning that once he's tasted a 16 year-old, he won't go back to icky old Yuri.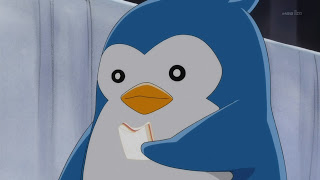 Maybe it's me, but all of that just left me feeling kind of repulsed. There was an ugliness to the tone this week that I haven't felt previously, and I really worry if this show is going to hold up for two long cours. I can't but marvel at how brilliant this show has been at its best, but I also can't imagine enduring 16 more episodes like this one. There's only so much disorder and depravity I want to subject myself to if it isn't cut with at least a little human decency, especially in a series that presents itself as at least partly a comedy. That was always a concern for me but never so much as it is now. There were a few comedic moments (Penguin #2 taking a bite out of all the sandwiches was a great sight gag) but smiles were few and far between for me.
On a side note – could that possibly have been Maya Suzukaze as "The Count", Yuri's co-star who later showed up at the party? It sure sounded like her.