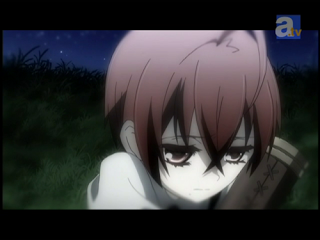 Unfortunately, my very first "First Impressions" of the winter season didn't make much of one.
A Studio DEEN adaptation of an Otome game, this one reads as something of a spin on Fruits Basket – a reverse harem about the only girl student at a previously all-boys school dedicated to the study of the skies. The boys all represent the signs of the Zodiac, starting with a French lad named Henri. Apparently their stories will be told as 11-minute half episodes.
I'm sure this will find its niche, but for me 11 minutes felt endless. I'm not usually one to drop a show based on animation quality, but it really seemed poor here – choppy and jagged to the eye. The bishounen character designs were as cliche as you can get, and the dialogue seemed pretty stilted and tired. There really wasn't anything distinctive or engaging about this for me – it just sort of lay there and left no impression to speak of. I'm afraid this one is a pass for me.