Yup, this one's a keeper.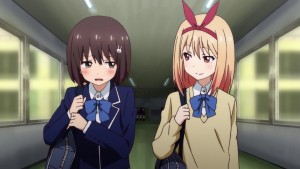 Kono Bijutsubu ni wa Mondai ga Aru! is totally channeling vintage Gainax, which I won't deny gives it a big leg up in my book.  There was an explosion in Gainax nostalgia for a couple of seasons not long ago, with many shows trying to catch that lightning in a bottle – some a lot more successfully than others – but it's decidedly cooled down in the past year or so.  As a forever fan of something that's gone forever, I'm favorably disposed towards a series that understands the vibe well enough to capture a piece of it – and Kono Bijutsubu certainly does.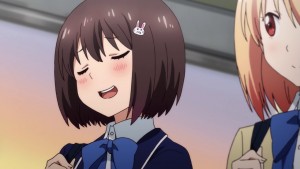 Ultimately though, this series is a comedy, and nothing really matters unless it's funny and it entertains.  And Kono Bijutsubu is indeed funny, often very funny.  It looks great too (certainly the best animation and background detail of any feel. series in my view), and veteran comedy director Oikawa Kei shows off his confidence in the way he lets the humor play itself out without rushing or forcing it.  Again, I like it when a series takes advantage of a middle-school setting because there's enormous potential there (just as there is with college settings) but too often series simply have middle schoolers act like miniature high schoolers (and perhaps part of the issue is that anime high schoolers act too much like jumbo middle schoolers).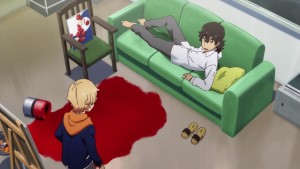 Kono Bijutsubu is not a sweetness-first sort of comedy.  It's somewhat ecchi and quite edgy, to good effect.  The characters are genuinely likeable but they're all weird in their own ways, and they can be rather cruel to each other (usually but not always unknowingly, as middle schoolers often are).  I would call this show a character-driven situation comedy, because it's the quirks of the characters that drive the situations which produce the humor.  Mizuki is hopelessly in love with Subaru in a very classic middle-school way, and he's thoroughly devoted to his own fantasies.  In a sense she's every bit as chuunibyou as he is, a romance otaku – but that's quite a believable state of existence for a girl in the eighth grade.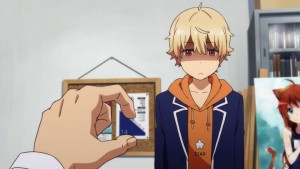 The three skits in this episode showed off the various comic faces of Kono Bijutsubu quite well, starting with the one where the Kaichou faked his own death rather than admit he'd ruined Usami's painting (in the end, it must be said, she took it rather well – much better than the unfortunate conclusion of her princess carry).  The punchline here, of course, is Uchimaki-kun's school swimsuit waifu taking 2nd place in the district art competition.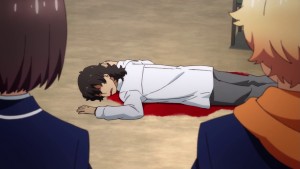 After that things got a little more serious, as Usami revealed to her friend during a sleepover how she'd come to fall for Uchimaki.  This flashback didn't just show off Uchimaki's calm under pressure and decent nature – it also introduced the mysterious Collette (Uesaka Sumire) who was a mere sixth-grader at the time she met the seventh-grade Subaru and Mizuki.  Subaru's quick thinking in drawing the lost girl's mother not only saved the day, but displayed a rather astonishing natural gift that the series has already hinted at.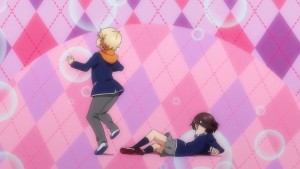 Finally, we got a nightmare scenario for Usami – Uchimaki receives a love letter in his shoebox. The funniest part of this sequence for me is the President haplessly trying to clue Uchimaki in to what's really going on with Usami, but there's a lot of fodder here for the shippers.  I suspect the girl who went where Mizuki didn't dare go is going to be a returning cast member, especially as it was her sister that mistakenly thought (as did Mizuki) that "Lolimaki" was ogling her on the street (in reality, it was the chara strap on her Randoseru).  As silly as this non-couple is, I like them both as comic foils for each other and as prospective partners – their relationship has real comic charm, but then that could be said for Kono Bijutsubu on the whole too.